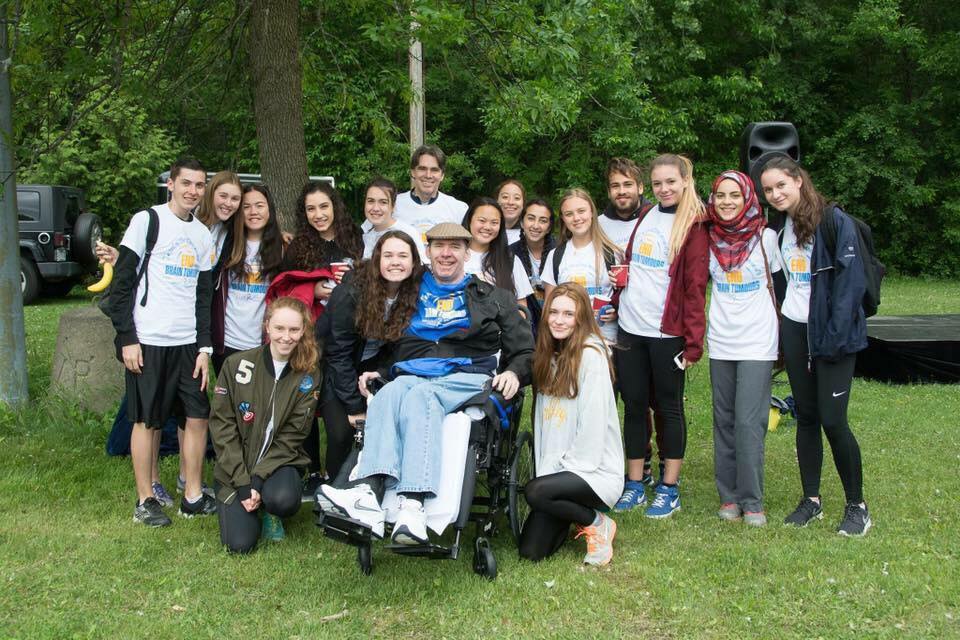 Samantha Fernie – Montreal, QC
In 2003, Samantha Fernie's father, Keith Fernie, was diagnosed with a malignant brain tumour.
"After spending my entire childhood watching him battle this disease, I was driven to give back and help other families who were also struggling with this diagnosis," Samantha recalls.
To support her father's journey, she decided to create Team Keith Fernie with some of her friends when she was 15 years old.
"He was stunned and honoured that a group of high school students would participate in this event, raising over $3,000 that year to support his cancer battle! Patients often feel very alone when battling this disease, but this event brings together an encouraging community. It shows the survivors just how supported and loved they are," she says.
For the next few years, her father would look forward to attending every Spring Sprint event. To him and other survivors, this event represented a celebration of how far they have come in their journey. At the event, each survivor is given a blue t-shirt to distinguish them from other participants and volunteers.
Samantha fondly remembers her father wearing his survivor t-shirt with a big smile, and such pride.
"Seeing the smile on his face, when he was given his first survivor shirt is a memory I will continue to cherish".
Unfortunately, in 2018, Keith Fernie passed away after a 16-year battle with this disease. The event has become much more important to Samantha and her family, as they are driven to keep giving back to the brain tumour community, and fight for a cure.
"I am so thankful for all the family and friends that have taken the time to donate or attend the event. Every effort counts when striving to find a cure for brain tumours," Samantha expresses thankfully.
The Brain Tumour Walk Team recognizes Samantha Fernie and Team Keith Fernie for their incredible commitment and support to help #EndBrainTumours.
On behalf of Brain Tumour Foundation of Canada and the brain tumour community:
Thank you! Samantha Fernie!
Learn more about the Brain Tumour Walk and register for the event at www.braintumourwalk.ca!