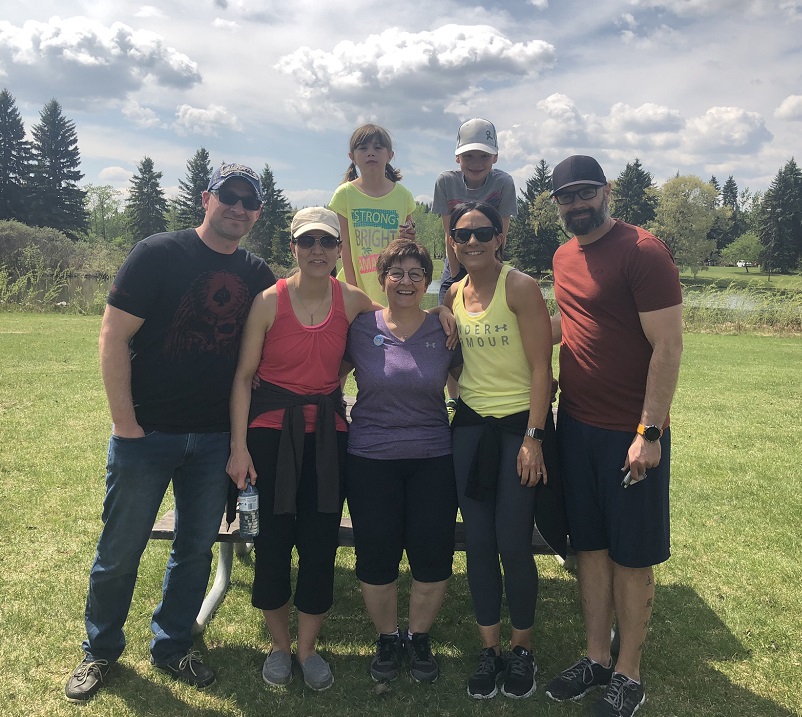 Valerie Stypula – Edmonton, AB
"You have a brain tumour!" these words would change my and my children's lives forever," states Valerie Stypula, who had lost her husband to the disease on September 21st, 2001, at the age of 53. He had fought a brave year-long battle which included surgery and treatments.
In 2003, Valerie's daughter asked her to join her in the Edmonton Spring Sprint to raise funds and awareness for Brain Tumour Foundation of Canada.
"Both daughters and I have been part of the walk ever since. We have seen so many changes over the years, one being the number of participants, including my sons-in-law and grandchildren." Valerie says, describing the event as rewarding, uplifting, and humbling.
She walks for many reasons. One is to honour and pay tribute to a husband and father that left too soon. Another reason is to be part of the brain tumour community that share a common ground and are experiencing similar circumstances as Valerie.
On behalf of the Brain Tumour Foundation of Canada and the brain tumour community:
Thank you! Valerie Stypula!
Learn more about the Brain Tumour Walk and register for the event at www.braintumourwalk.ca!