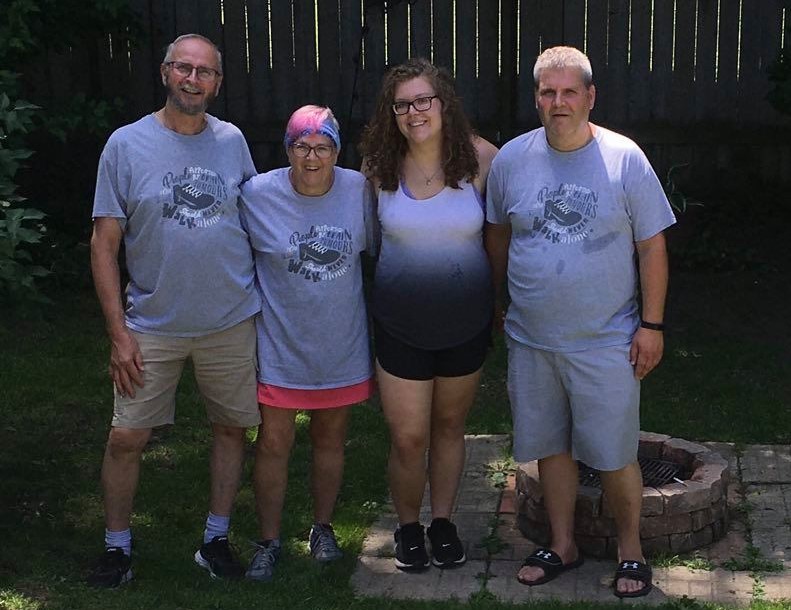 Vicki Burgess – London, ON
"We are the 'Burgess Blackdogs" and we participate annually at the Brain Tumour Walk in London, Ontario," proudly states Vicki Burgess. "Our family rallies together to support Tim and his wife, who is a home care worker– and takes great care of him! We moved back to London when we retired, so we can be close by."
Tim has been on his brain tumour journey for more than six years. He was a long-distance driver, and is no longer able to work, but continues to drive locally. He was without a driver's license for one year, followed by another year of quarterly medical assessments.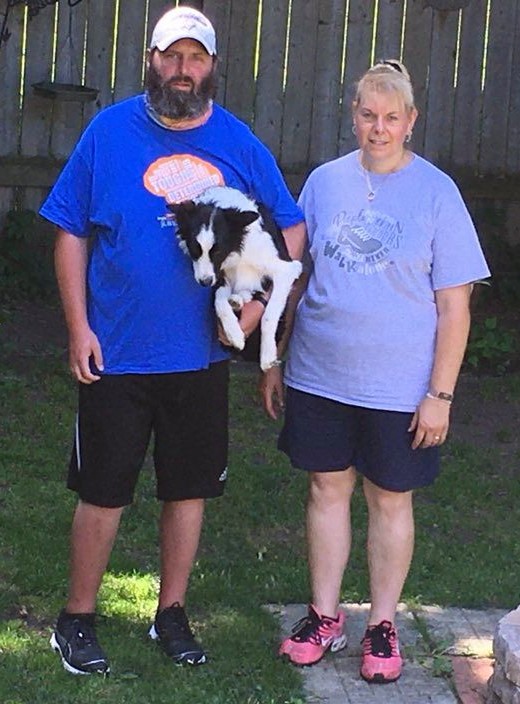 At the end of March in 2015, Tim was diagnosed with a glioblastoma. Only a few days later, 80% of the tumour was removed; it happened to be the Thursday before Good Friday. He then went through extensive chemotherapy and radiation treatments.
Unfortunately, part of his skull had become infected. He required surgery to remove the affected area a few months later.
For the last three years, his MRIs fortunately do not show change in growth. Despite his partial paralysis on the right side, he is living life to the fullest.
"This is year six for the 'Burgess Blackdogs' supporting the London Walk, and we look forward to this yearly event," raves Vicki.
On behalf of Brain Tumour Foundation of Canada and the brain tumour community:
Thank you! Vicki Burgess, and the "Burgess Blackdogs"!
Learn more about the Brain Tumour Walk and register for the event at www.braintumourwalk.ca!