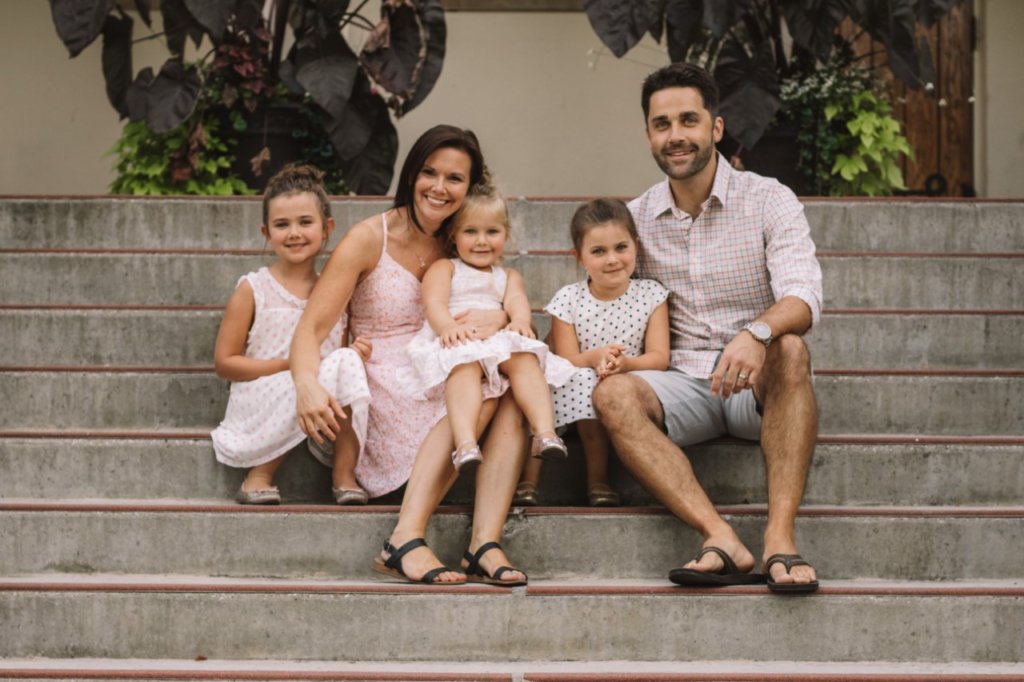 Battle on the Beech – Jason's story
Jason has been raising funds for Brain Tumour Foundation of Canada since 2014 through an annual golf tournament, Battle on the Beech. Jason was one of the first people to register for the new Your Way to #EndBrainTumours fundraising website. We asked him why he got involved, about his fundraiser, and his advice for others in the brain tumour community…
How did you first learn about Brain Tumour Foundation of Canada?
March 2013.
What is your personal connection?
In March of 2013 I suffered a grand mal seizure while sleeping. Following imaging at the hospital, I was diagnosed with a frontal meningioma. Surgery removed a large majority of the tumour in May 2013 and I have scheduled MRI appointments every May and follow-up appointments with my neurosurgeon annually.
What made you decide to hold this fundraiser?
Being diagnosed with a brain tumour was a complete shock. I quickly learned how fortunate I was to be diagnosed with a type and location that had a very positive outlook. Also, I wanted to try and give back to Brain Tumour Foundation of Canada for all of its support during my diagnosis, surgery and recovery.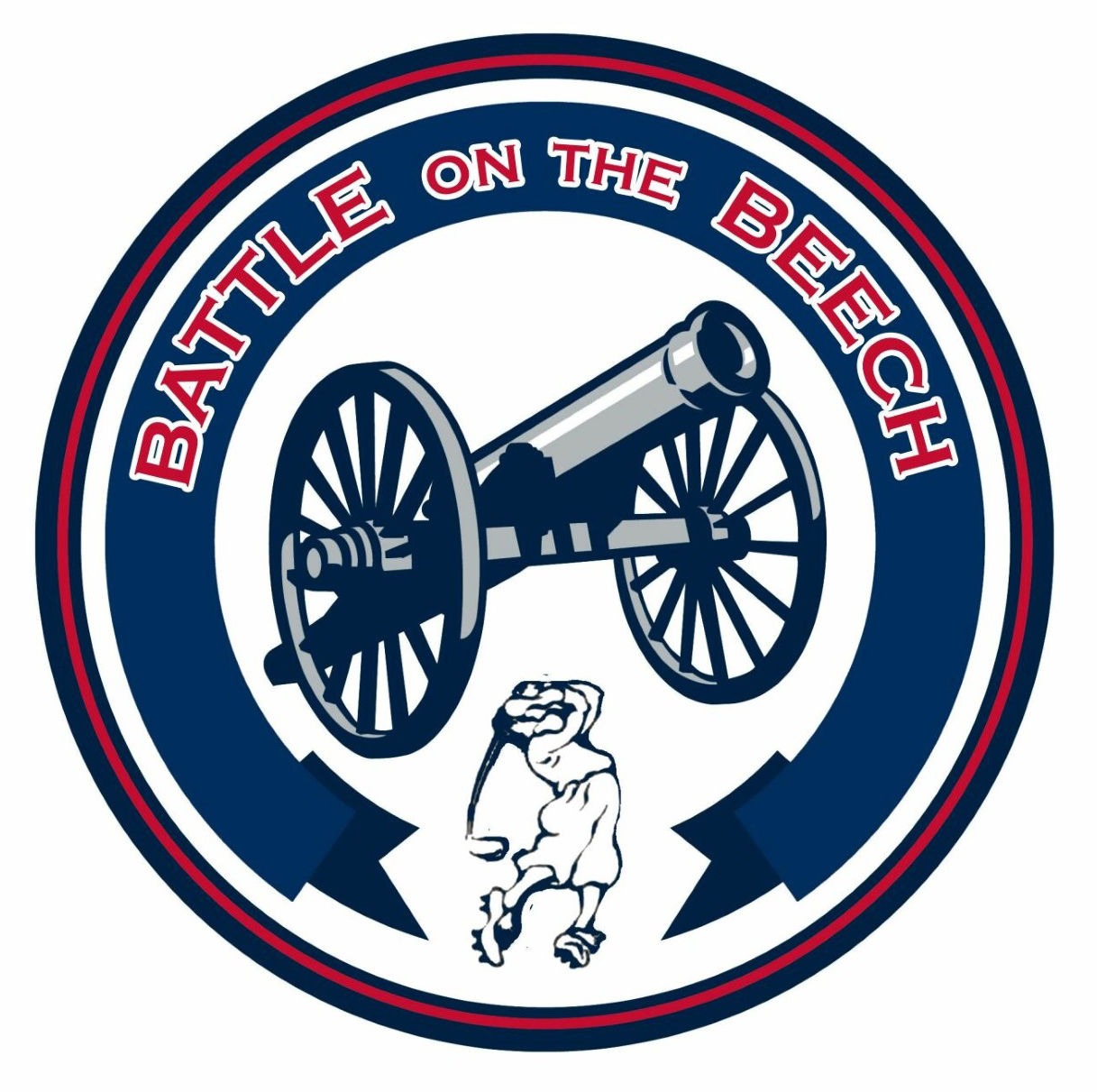 Realizing that the offices were here in London, ON made it much easier as well. It allowed for me to meet in person and discuss ways to help give back.
In August of 2013, I played a round of golf with my brothers and some close childhood friends. We threw around the idea of getting a few groups together the following spring to see if we could have some fun and raise some money for Brain Tumour Foundation of Canada.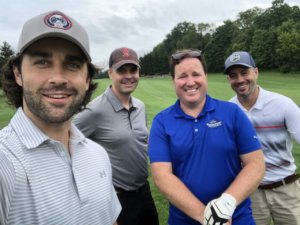 The first event was held on Saturday May 10, 2014. We completely sold out the event, having 144 golfers plus additional seats for dinner following the round. Each registration fee included a set donation for Brain Tumour Foundation of Canada and then all proceeds from auction items and penny raffle went directly to Brain Tumour Foundation of Canada as well. To date, we have been able to raise more than $44,000 for Brain Tumour Foundation of Canada.
How did you find the Your Way website – EndBrainTumours.ca?
The site was fantastic. It was clean and easy to navigate. I really enjoyed having the ability to add/change pictures and the messaging across the site. Being able to have a site notify me once a donation was made and also assist in thanking people for their donations really helped me keep in contact with those supporting the event.
How did the Your Way resources contribute to the success of your event?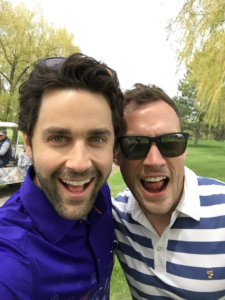 This year, we weren't sure how things would work out and asked that each golfer play a course of their own choosing since Ontario wasn't allowing large numbers of people to gather when the event date was selected. The plan was to have people "bring their own course" this year and since we weren't having a registration fee to cover golf, cart, dinner and donation, I asked that each golfer participating please make a donation through the site that they were comfortable with.
As a result, I chose $3,500 as a fundraising goal. That was a little less than an average event would raise with everyone in a traditional setting. As donations began to come in, a lot of people began to ask about prizes and whether or not I would be selling a form of virtual raffle ticket. This began the process of bundles of raffle tickets for a set amount, with a virtual raffle being held via Facebook Live following the rounds of golf on Saturday July 17, 2021.
Through direct donations, we were able to raise $3,453.80
By selling virtual raffle tickets, we raised an additional $2,755.00
What was the vibe like on tournament day?
I played with 3 groups at Caradoc Sands Golf Club in Strathroy. It rained all morning, right until our tee time. Then the skies cleared and we were fortunate to have a beautiful sunny day.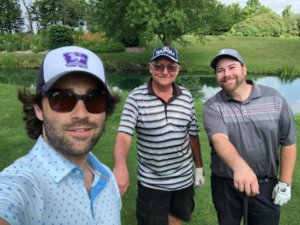 Unfortunately for the majority of golfers this year, they played at Beechwood Golf & Social House. This is our regular event location. The Niagara region was hit was significant rain all weekend. Some groups only played 9 holes but the majority of groups pushed through and played the entire round. This included my brothers and a number of groups made up of friends that I have known since early grade school. We have all gone to public school and high school together, played hockey, softball and golf together and remain in touch after all of these years. Their support has always been incredible.
How many participants did you have?
Traditionally we would have between 30 and 36 groups participate. With this year, we had a total of 18 groups get out on courses across Ontario.
What was the end result?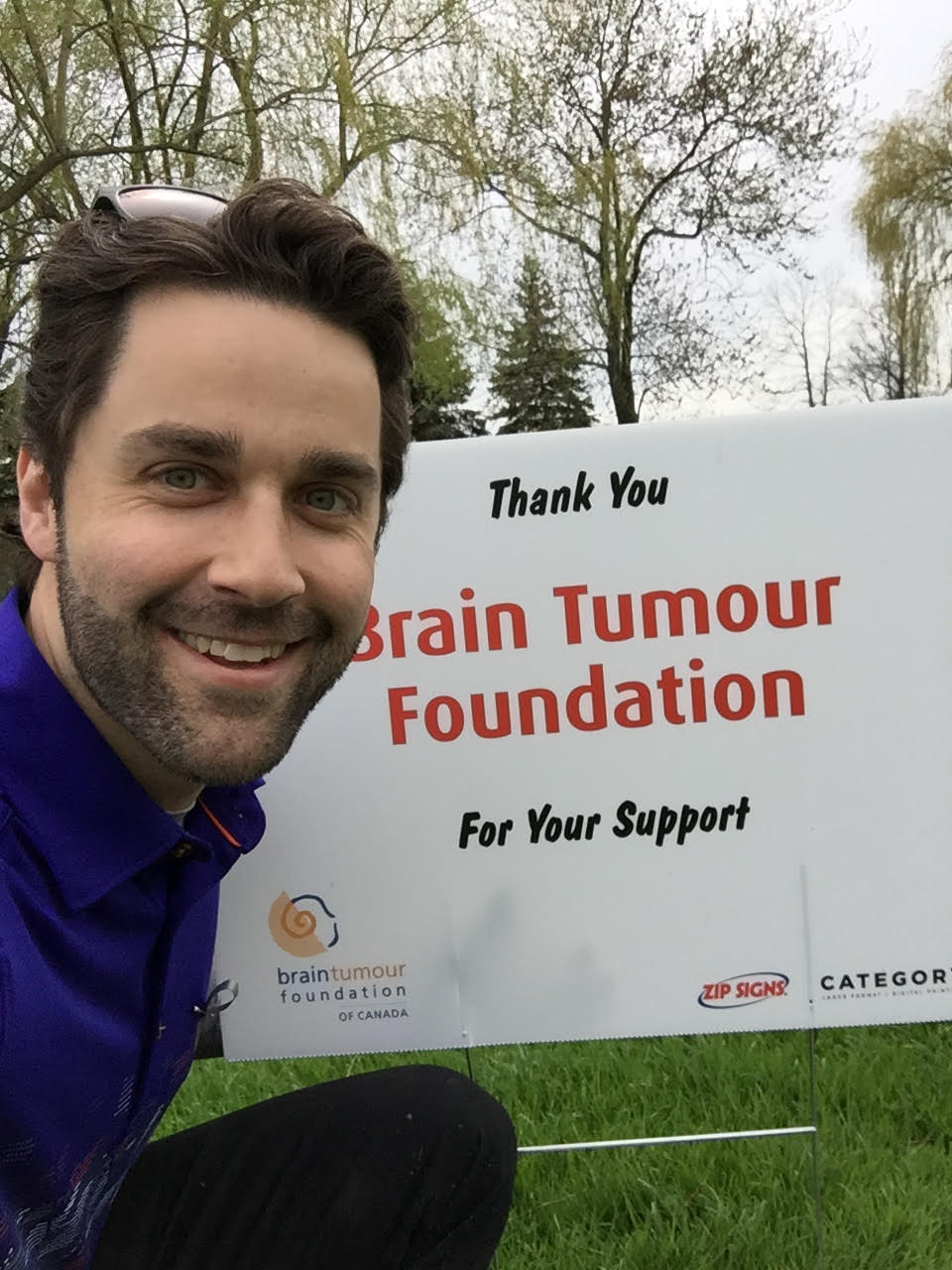 A huge success considering the weather. Everyone that I spoke to following my own round had a great time. The idea is to get friends and family together to support a very personal cause. Everyone has their own families now and time is limited. This event is something that everyone looks forward to every year. We usually hold it on the Saturday of Mother's Day weekend every year, so that everyone can attend. It allows people to get together with friends, former classmates and teammates that they may not see very often and catch up and share some laughs.
What message do you have for the brain tumour community – not necessarily related to fundraising, just in general?
This is a difficult answer. I have been very fortunate with my diagnosis. Based on my gender and age at the time of my diagnosis, I should have had a very different diagnosis (statistically speaking). This is something that made the Gord Downie situation really hit home with me.
I will never forget the moment I was told that I had a brain tumour. It was a sudden shock but I immediately began focusing on the positive side of things. Nothing was going to change what I had been told. Being upset and frustrated wouldn't change anything. I was focused on making any lifestyle changes that would help. I was focused on limiting stress in my life. My wife was 10 weeks pregnant with our first child. I wanted to make sure that I was able to have a strong recovery from surgery, return to work without any limitations and live a normal lifestyle by the time my child was born.
I have spoken with many friends that have had tough news over the years. Positive outlook is the focus. Try to only look forward, not back on what has occurred. You cannot change that. Make changes for the better and help yourself live your best life.

We are so grateful to Jason.
To learn more about Battle on the Beech, or about how you can raise funds Your Way to #EndBrainTumours, visit www.EndBrainTumours.ca.