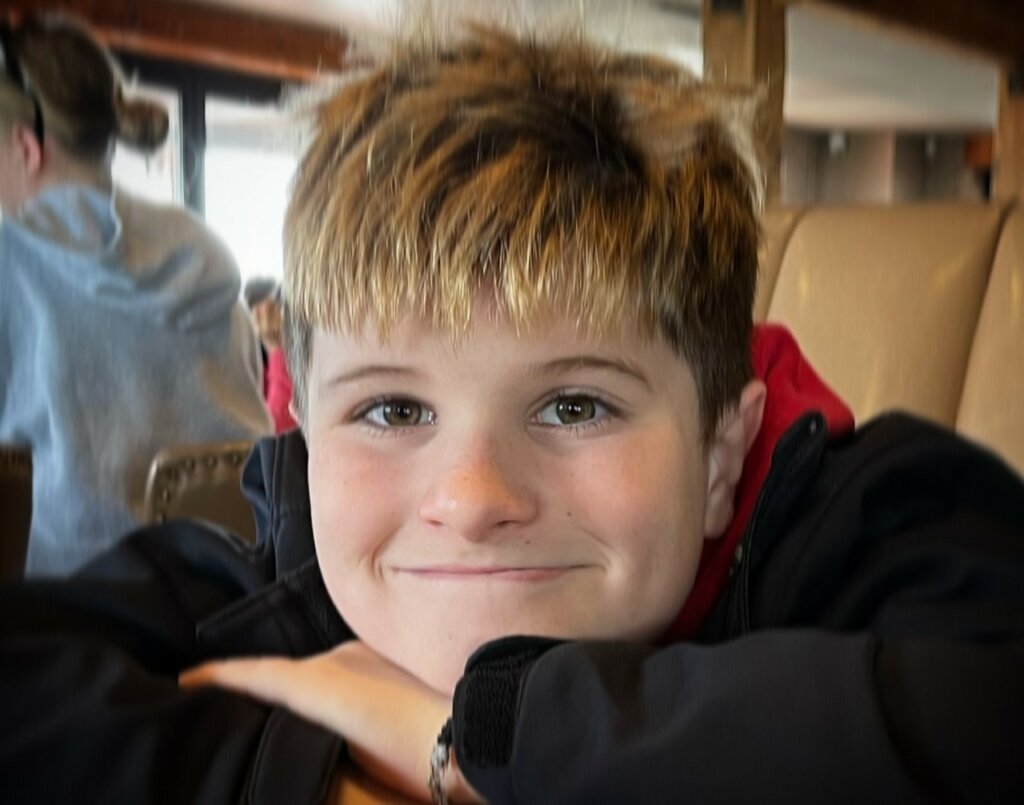 "My 10-year-old son, Scotty Easton, was diagnosed with a low-grade glioma in September of 2021. He has shown such bravery through ETV surgery for hydrocephalus recovery, and wanting to share his story," Mother Aimee Easton writes upon registering for resources from Brain Tumour Foundation of Canada, in October 2021.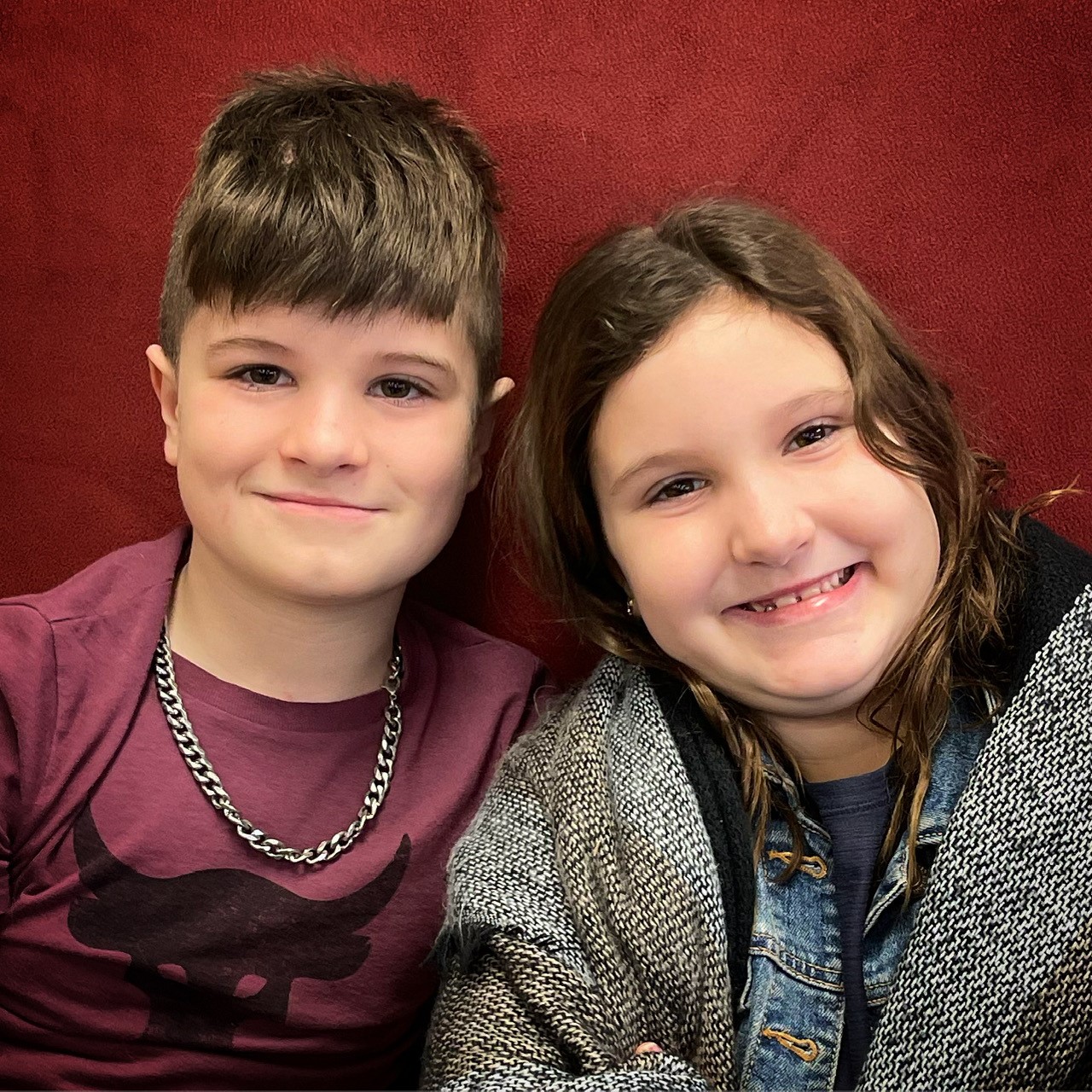 Aimee and Ryan Easton are proud parents of Scotty, and his younger sister Ruby. When they noticed their son was experiencing massive headaches, it was clear he needed medical attention. The pain suddenly became unbearable beginning in June 2021, causing violent headaches that woke him in the night. Surgery was performed at Toronto SickKids Hospital three months later.
It is likely that Scotty's tumour was present from a young age, causing symptoms that he grew to assume were what everyone experienced. "I thought it was normal to have these occurrences as I never knew otherwise," he explains. At night when Scotty would lie down to sleep, and when he woke the next morning, they became much more prevalent.
The Easton family was initially told that Scotty may be suffering from migraines, and they should sort themselves out. However, Scotty's headaches didn't subside; they became more frequent, powerful, and debilitating, to the point of him crawling in pain. Aimee and Ryan decided to take him straight to the Children's Outpatient Clinic at Hotel Dieu in Kingston.
Aimee closely monitors and records the dates, times, and severity of her son's headaches. "My mom has an insane number of notes in her phone right now. She can tell you about every headache I've had," smiles Scotty. The extensive notetaking would unknowingly prove to be a valuable tool, aiding with his diagnosis in a quicker time frame.
Aimee and Ryan provided the medical team with an accurate account of the trauma Scotty has been experiencing for the past year. "This was all new to us and overwhelming. The stress is heightened as you are consumed with concern, questions and awaiting the diagnosis of your child, not to mention how much we worried about how Scotty must be feeling," says Aimee tearfully.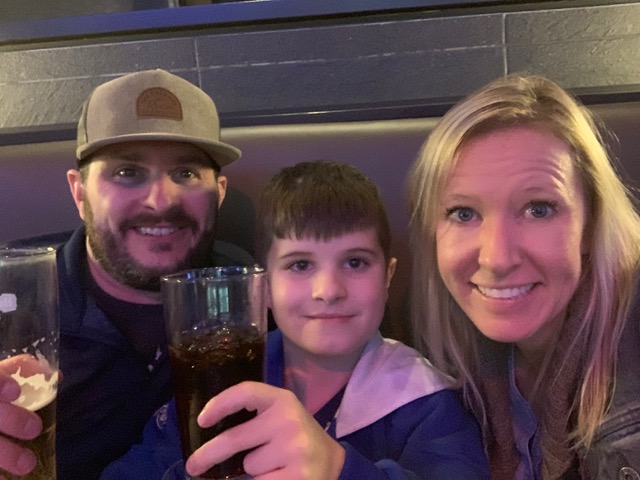 Scotty met a pediatric oncologist, who had ironically been working at the first clinic the family had gone to. When she assessed Scotty at the hospital, she automatically knew that tests needed to be performed. A CT scan and bloodwork were ordered to start the ball rolling for a diagnosis. During the time between having an initial visit to hospital and awaiting a testing appointment, Scotty suffered another massive headache.
Aimee called the hospital and was connected directly to the doctor, who ordered a scan to be performed as soon as possible. The previous evening, Scotty had to be sedated. This scan would show there were abnormalities, needing immediate attention.
At nine o'clock the next morning, Aimee received a phone call from the doctor.
"I was in my classroom preparing to teach my student's lessons for the day. She told me that Scotty needs to go to hospital immediately for an MRI, they had seen fluid and needed to figure it out," explains Aimee. The Easton family drove to the hospital and the suspicions of the medical team were confirmed the next morning.
Scotty received the news that he had a brain tumour, attached to the tectal plate. The doctor explained this type of tumour is typically benign, but it is a very slow growing glioma. To prevent aggravating the tumour and due to its location in the midbrain, a biopsy is not possible as it could potentially complicate and increase further risk to Scotty.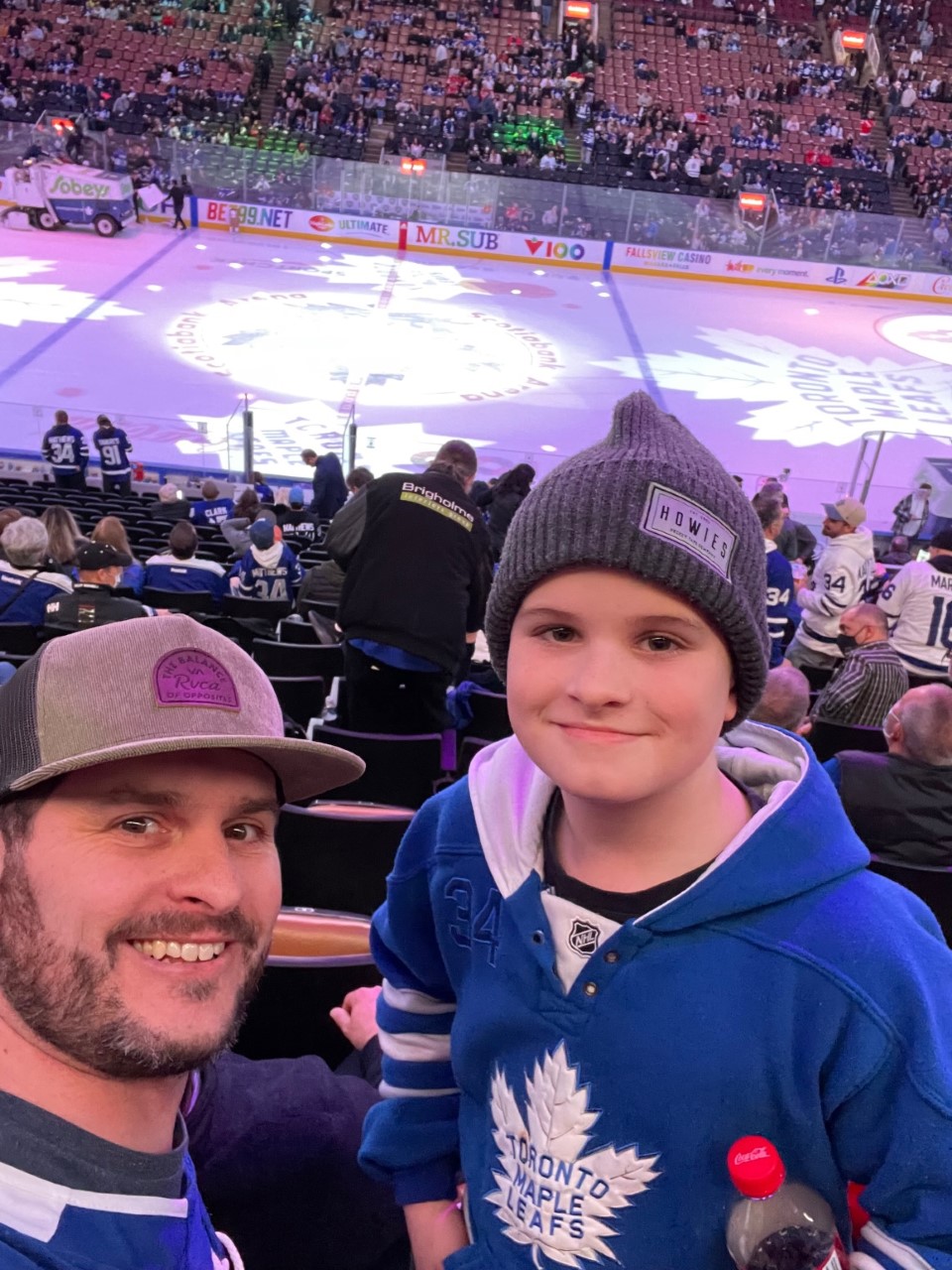 Scotty's bravery is his key to achieving his goal of living a relatively normal life, just like his friends. This young man of ten years has the strength to be brave as ten men, and thus far has proven this tenfold.
"I was told that if you are going to have a tumour, this is the one because it is lazy," Scotty smiles. "I have named him Gary Glioma."
Scotty still required surgery and was about to have his bravery tested yet again. He was also diagnosed with hydrocephalus, the contributor to his massive headaches. The medical team performed an endoscopic third ventriculostomy. Scotty's tumour is blocking the flow of spinal fluid through his brain. The surgery would create a new drain/opening that would allow for proper flow through the brain while the tumour remains untouched.
The surgery was successful, and now the fluid is naturally flowing. The headaches are gradually easing. "I was really scared, but I'm like it's either have the surgery, or have hydrocephalus for the rest of my life," expresses Scotty thankfully.
"My doctor walked into the room after the surgery, pretended to swing a golf club, and said "'You're out of here!'" giggles Scotty. He was released from hospital, shortly after an MRI cleared him of immediate danger. The entire event lasted one week. He was now on an eight-week recovery journey at home, which required him to stay relatively still.
"I thought we were going to need seat belts installed on the couch. Scotty just wanted to get back in action and start enjoying the endless things he is passionate about," chuckles Aimee.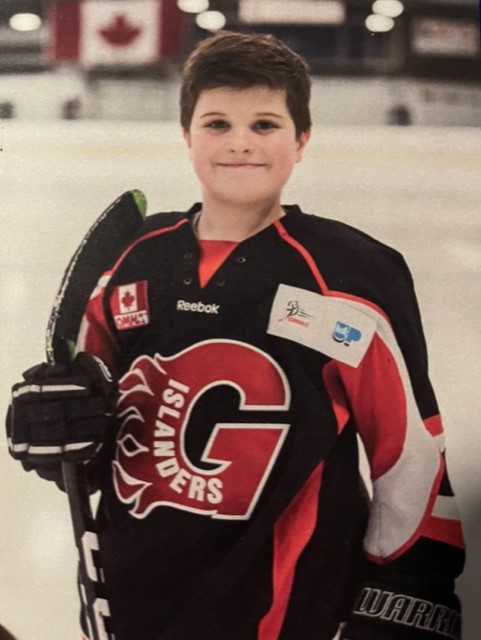 One of Scotty's nurses from the oncology department accompanied him to his classroom at school, prior to resuming activities. Together, they stood in front of the class and gave a presentation on Scotty's condition on how delicate he was and provided education about his surgery and safety. "I was so proud of his courage to tell and educate his peers about his life at that point in time." states Aimee.
Scotty is a sports fanatic. He loves to watch, but most of all, participate! His athletic interests involve hockey, basketball, golf, soccer, and running relay. He was cleared to go back on the ice after an MRI. His dad is a coach for the rep league team Scotty was previously playing with. Ice time was donated by the Gananoque Minor Hockey Association. This allowed Scotty and Ryan to have one-on-one test practices, to get a low risk feel for the game.
Scotty's determination and hard work reconnected him with his teammates. He managed to play in several games that year with confidence and courage, ultimately presenting him with the distinguished Mario Lemieux Award, for the "Comeback Player of the Year." One of his new goals is the hope of becoming a professional hockey player.
"I would like to become an engineer," ponders Scotty, with a smile. Ryan works in the car dealership business and brings home many different makes and models of vehicles. "I would love to design new vehicles for the future. Or, it would be cool to be a brain surgeon, "Scotty says.
When asked why, he responds, "If someone is affected with a brain tumour like mine, I can reassure them that the surgery isn't bad, and won't hurt. I have the exact same thing, and I have survived!"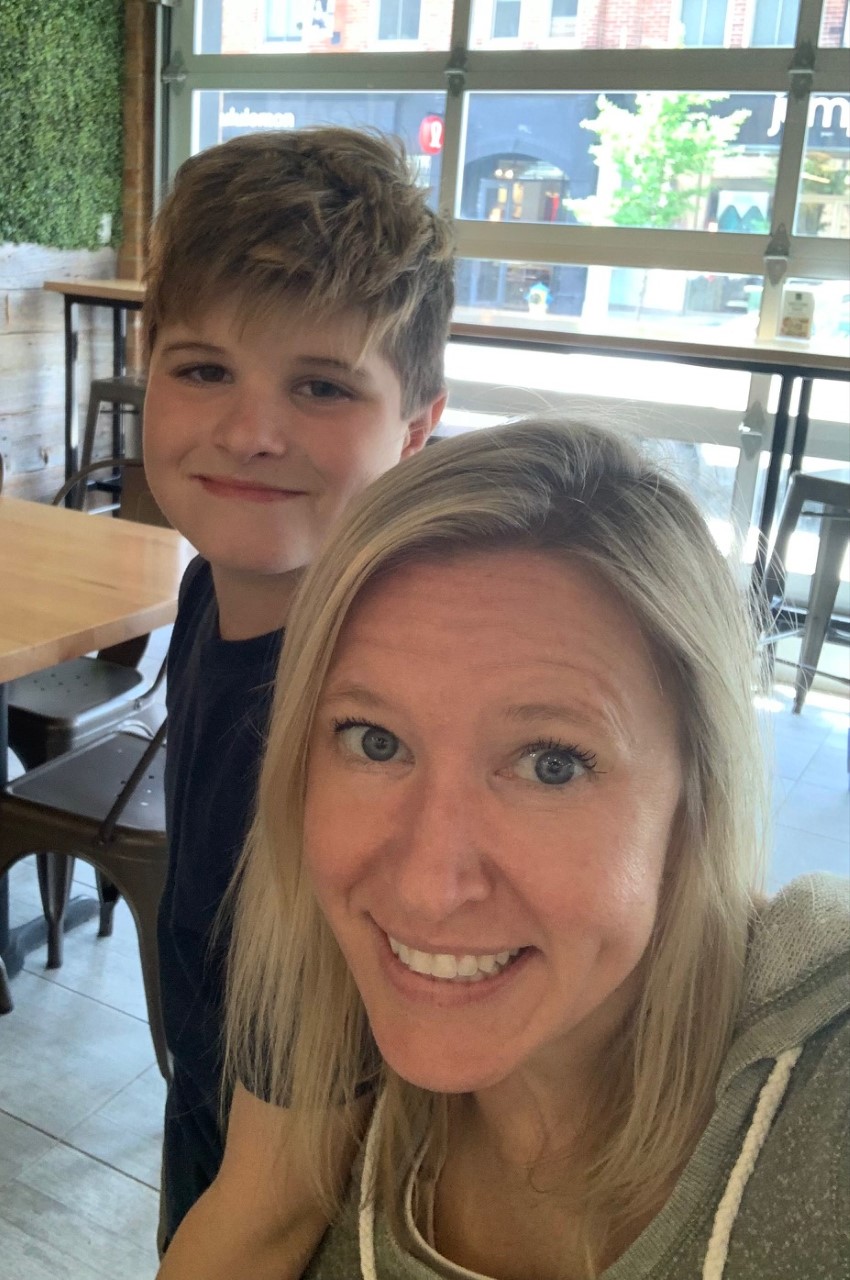 At the onset of Scotty's diagnosis, Aimee connected with Brain Tumour Foundation of Canada. She found many valuable and educational resources, for anyone and their families on a brain tumour journey. "You become part of the brain tumour community, which offers strength, courage, sharing your experience and most of all hope," Aimee affectionately expresses.
"We couldn't be prouder of the bravery Scotty has demonstrated. He stays brave for me, his dad, himself, and especially for his younger sister Ruby, who has a heart condition. Scotty teaches her how to be brave; no matter what you must endure. To us, this walk is a celebration of his grit and determination through such a difficult year, and accepting a lifelong condition," praises Aimee.
Team Brave Like Scotty are planning to participate in the 2022 Brain Tumour Walk on June 18th in Gananoque, Ontario.
"We hope to contribute to research, which could eventually impact Scotty, as he continues this journey to help find a cure to end brain tumours," Aimee concludes.
On behalf of Brain Tumour Foundation of Canada and the brain tumour community:
Thank you, Aimee, Scotty, Ryan, and Ruby!