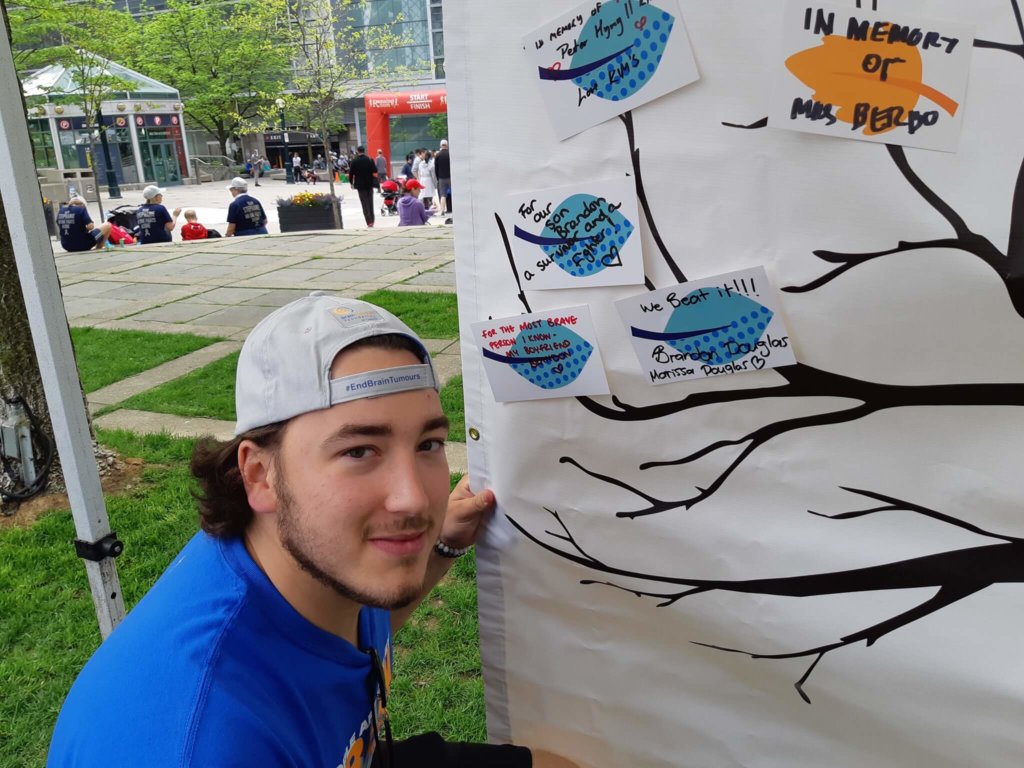 Dig deep and find your grit – Brandon's story
Any good hockey defenceman knows – when the puck's in the corner, you can either wait for it to come to you, or you can get in there and dig for it.
For 20-year old Brandon, it was also how he decided to face his brain tumour. He and his family live about 30 minutes north of Barrie, Ontario, close to Georgian Bay.
It's a busy time for Brandon, as he is preparing to hold his own Georgian Bay Brain Tumour Walk on May 30, 2020 in Victoria Harbour, Ontario.
"It's going well," he said of the walk. "We're just getting the venue set in stone, building the community of volunteers…
"It's a lot to take on."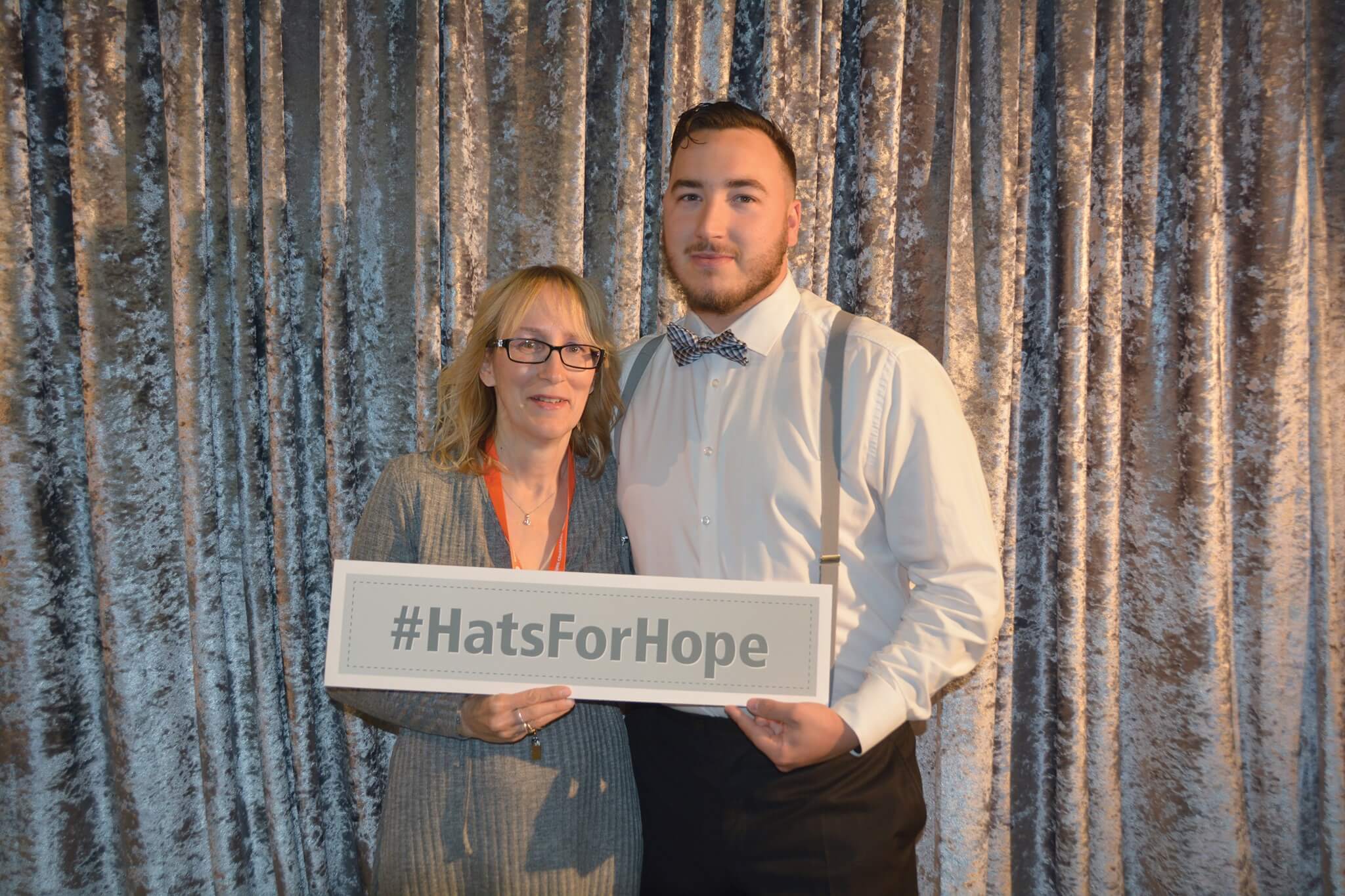 But, Brandon is not one to step away from a challenge, including the most difficult of his life.
Brandon was diagnosed with a non-malignant brain tumour just days before his 18th birthday. It was something he didn't necessarily see coming, but he definitely knew something was wrong.
Strange symptoms
After a year of feeling "very strange," he began experiencing constant headaches and the feeling that something 'just wasn't right' in his head. Several trips to family doctors and hospitals later, he was told it was likely stress and anxiety due to his busy life as a high school student and a provincial-level hockey player.
However, a trip to the optometrist because of depth perception problems revealed abnormal swelling of his optic nerve. He was sent for an MRI scan. Around midnight, the neurologist entered the room and showed Brandon his MRI.
"'Mr. Douglas, this isn't supposed to be here,'" Brandon recalls the doctor saying, as he circled an area of his brain that was occupied by a 7 cm by 6 cm tumour. "'We need to get this out immediately.'"
His first feeling was one of vindication. He finally knew what was wrong.
"Something just clicked," he says. "Like, oh that's what it was."
But when he saw his mother, Roberta, on the verge of tears, he was determined to stay positive, to fight with everything he's got. Sure, he says, things were rough – he was fighting for his life, after all – but like the hockey player he is, Brandon took a play-by-play approach to handling his tumour.
"I wasn't being cocky, but I wasn't thinking 'What if, what if, what if?'" he says. "There was no other way of coming out of this but (all right)."
Game face on
Still, it was a tough and sometimes lonely run. Going into his surgery at Sunnybrook Hospital, a sense of calmness and determination kept Brandon focused, something similar to what an athlete feels leading up to a big game.
"You can be nervous all day when you're at school or work, or on the way to the arena," he said. "But that time between when you're done getting dressed and the Zamboni is on the ice, you're just calm.
"It was like that going into my surgery."
The surgery took 12 hours, though the recovery was much longer.
Brandon went through about four months of rehab, getting back his balance and speech, in addition to undergoing 35 radiation treatments.
"It's been no bed of roses," Brandon says. "I fought for my life."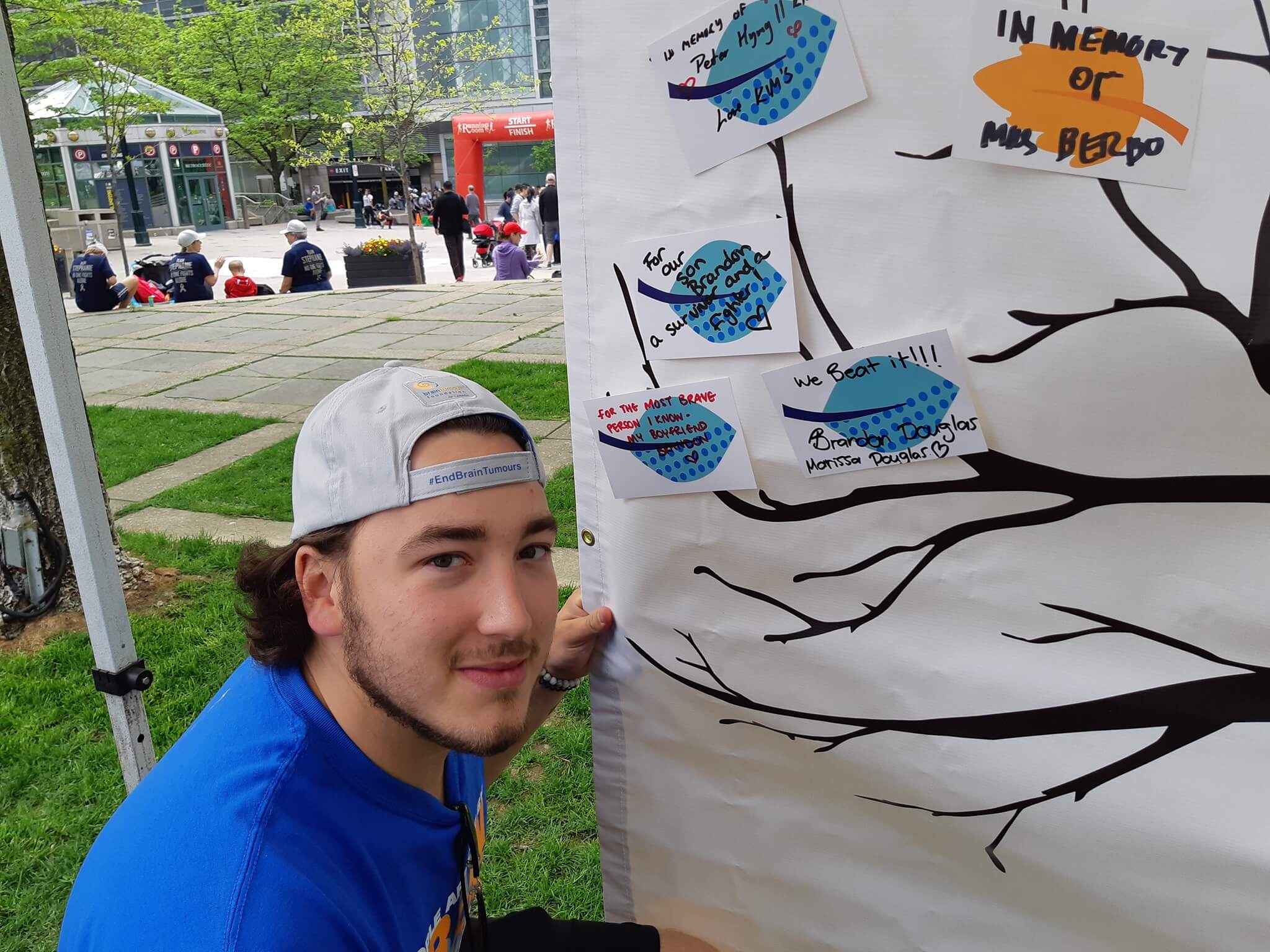 After making it through surgery and rehab, Brandon says he knew he wanted to get involved and make a difference for others like him. That led him to the Toronto Brain Tumour Walk, where he met volunteer coordinator, Antonio Pineda.
On Antonio's suggestion, he and Roberta headed to London for the Brain Tumour Foundation of Canada celebration dinner, where he met other survivors. Following the dinner, he and some of his new friends headed out for karaoke together. He says it was a normalizing experience for the tumour survivors.
"It was a remarkable weekend," he says. "It was nice to feel welcomed. Nobody was the odd guy out."
Brandon still keeps in touch with a few of the people he met at the London dinner.
Back in the game
Prior to his diagnosis, Brandon was playing for the Toronto East Enders Ticats. He says he's been getting back into shape and is looking into coaching minor league hockey.
As a minor league coach, Brandon said there is definitely a new perspective he'd bring to the bench. First and foremost, you can achieve what you set your mind to. You just need the grit to get back up and try again when you get knocked down.
It's advice that takes on a whole new meaning coming from a brain tumour survivor.
While he was in rehabilitation, Brandon said he was told he wouldn't likely walk without a cane. That's something that bugs Brandon – being told what you can and can't do.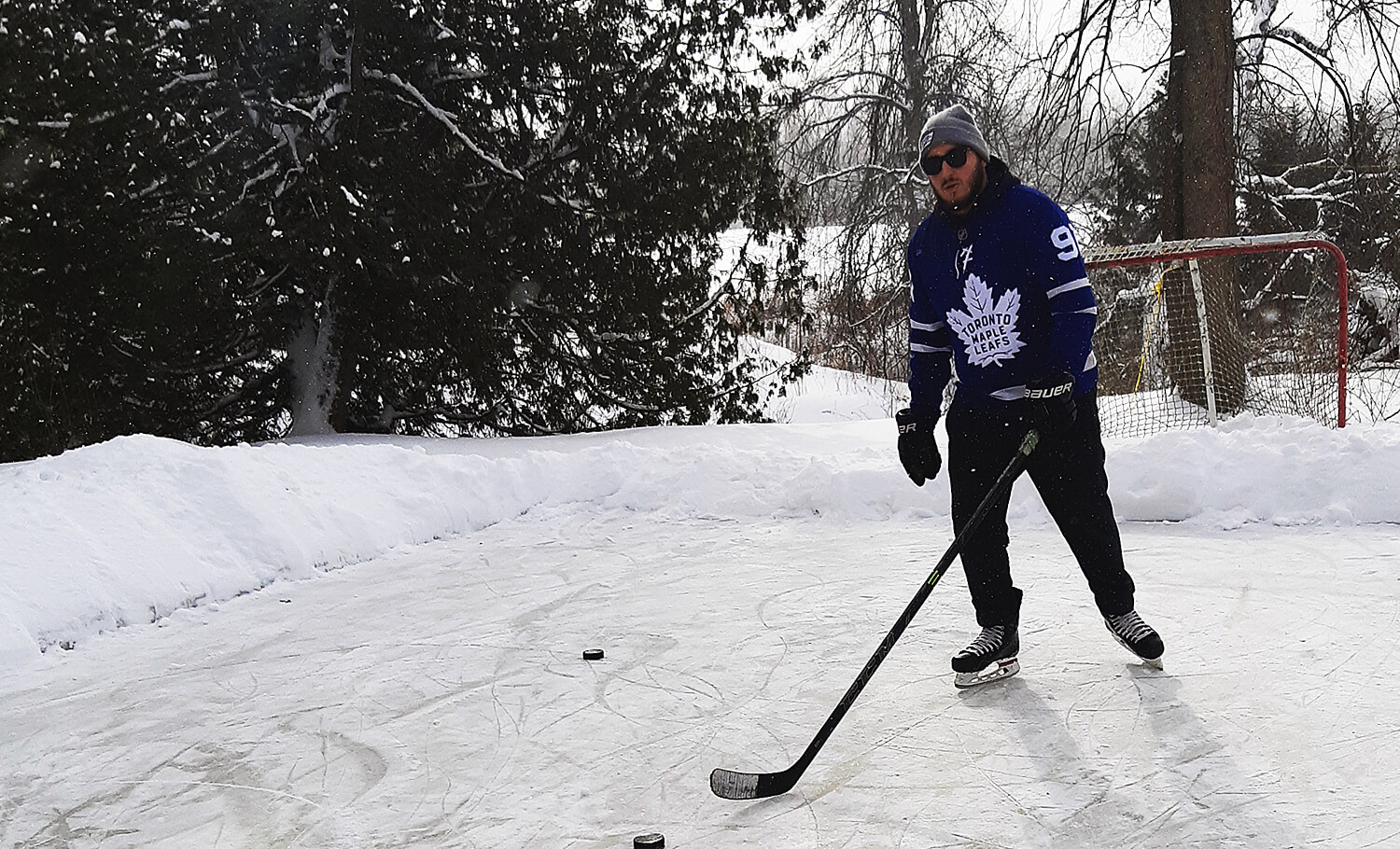 "I said, just watch me," he says, and proceeded to walk with no assistive devices at all. That Christmas, he even made a return to the ice, lacing up his skates for a glide at a public rink.
That first time on blades post-surgery felt like no time had passed at all.
"It felt natural," he says. "I think I got a little emotional too, it just felt so nice. "
While having a large tumour removed meant his balance was off a bit, it's Brandon's grit and determination that overcame that challenge.
"I'm a firm believer, you have fight the fight and play the cards you've been dealt," he says, showing a wisdom beyond his 20 years. "You can never stop. If you stop fighting, you lose the battle."
Be sure to check back to www.braintumour.ca/events to find details about the Heart of Georgian Bay Brain Tumour Walk in May, 2020.