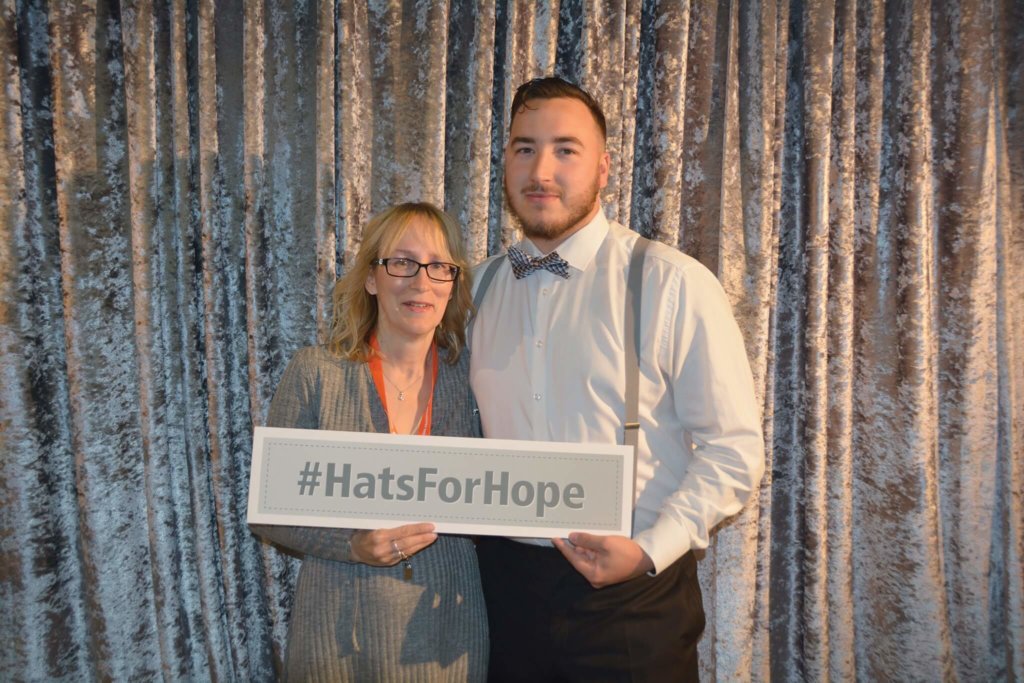 Stay Positive and Enjoy the Moment – Roberta's Story
Four years ago, Roberta and her family did something truly adventurous.
They sold their family home and bought a campground on Georgian Bay, about 30 minutes north of Barrie.
One year later, life threw another adventure her way – a far more difficult one. Her son, Brandon, was diagnosed with a non-malignant brain tumour, after years of experiencing strange symptoms, including occasional headaches, not sleeping well, and an off feeling that something wasn't right in his head.
Living in a small town, they had limited medical options. They had to travel to Newmarket to see a specialist before being taken by ambulance to Toronto. From there, it was a four day wait for the surgery team – a wait that Roberta says brought its share of uncertainties.
"It's tough to try to be there and do the right thing, when you never know what the right thing is," she says. "I'm glad they didn't give us options. They just told us it had to be removed."
Brandon was playing high level hockey when he was diagnosed with his tumour, and the toughness he learned on the ice helped him through his brain tumour journey.
Roberta has a lot of that same toughness.
She first learned of Brain Tumour Foundation of Canada from one of Brandon's nurses and from there, she was able to connect with the private facebook support groups. It was a big help, Roberta says, as the closest in-person groups to her were either Toronto or Sudbury – just under and over two hours away respectively.
One thing Roberta says she noticed as part of the facebook support group was that even though brain tumours were the commonality with everyone, there were still so many differing stories and circumstances. What helps one person, may not apply to the next.
The facebook support group also brought her to the Brain Tumour Walks – in particular the Toronto walk and Antonio Pineda, now a close friend at heart.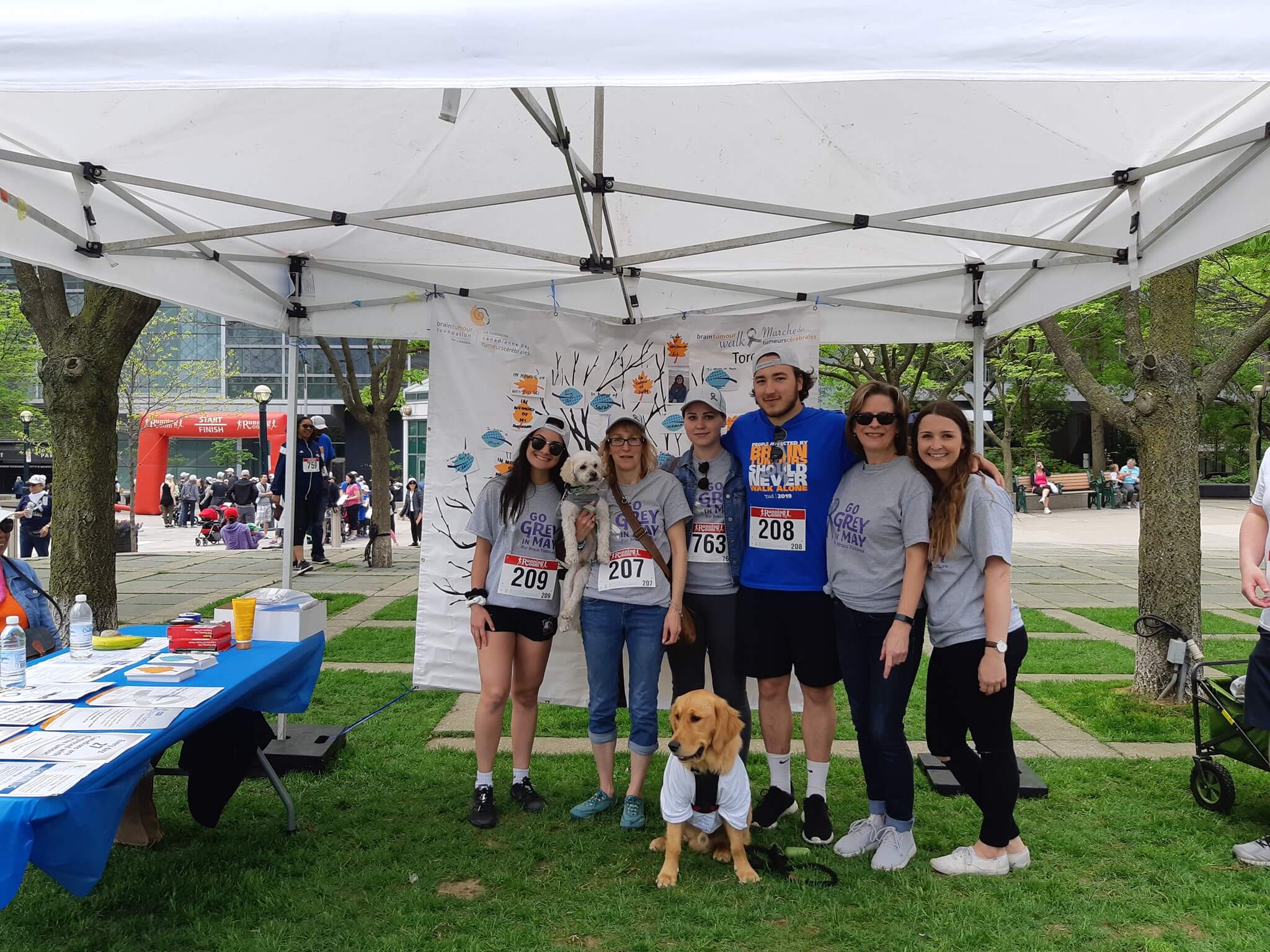 Brandon decided he wanted to get involved, and so, Team Dougie was officially formed, and put feet to pavement in Toronto that same year. Unbeknownst to Brandon, the campers at Bell Falls Campground held a walk the same day in solidarity.
New friends
The two also attended Brain Tumour Foundation of Canada's October celebration dinner, where they connected to many people in the organization, as well as other survivors and caregivers. It was an invaluable experience, being able to meet others in the same situation.
As a caregiver who has been through the highs and lows of watching your child go through surgery, rehab and recovery, Roberta has lent her strength to others as well via the online community.
In particular, she says, she opened up to a family of a 13-year old boy – a hockey player, like Brandon – who was recently diagnosed with a brain tumour and spent 45 days in Sick Kids Hospital.
"I reached out a few different ways," she said. "I thought I could share some insight as to what the mom is going through."
Words of support from someone who has walked the same path can let a parent feel like they aren't walking alone. When Brandon's diagnosis was fresh, it was overwhelming, Roberta says. While some people did reach out to her and the family, there was still a sense of loneliness.
It was hard to relate.
"Unless you've truly been in a situation with your child – you don't know," she says. "Thank goodness there are not too many people in (that situation)."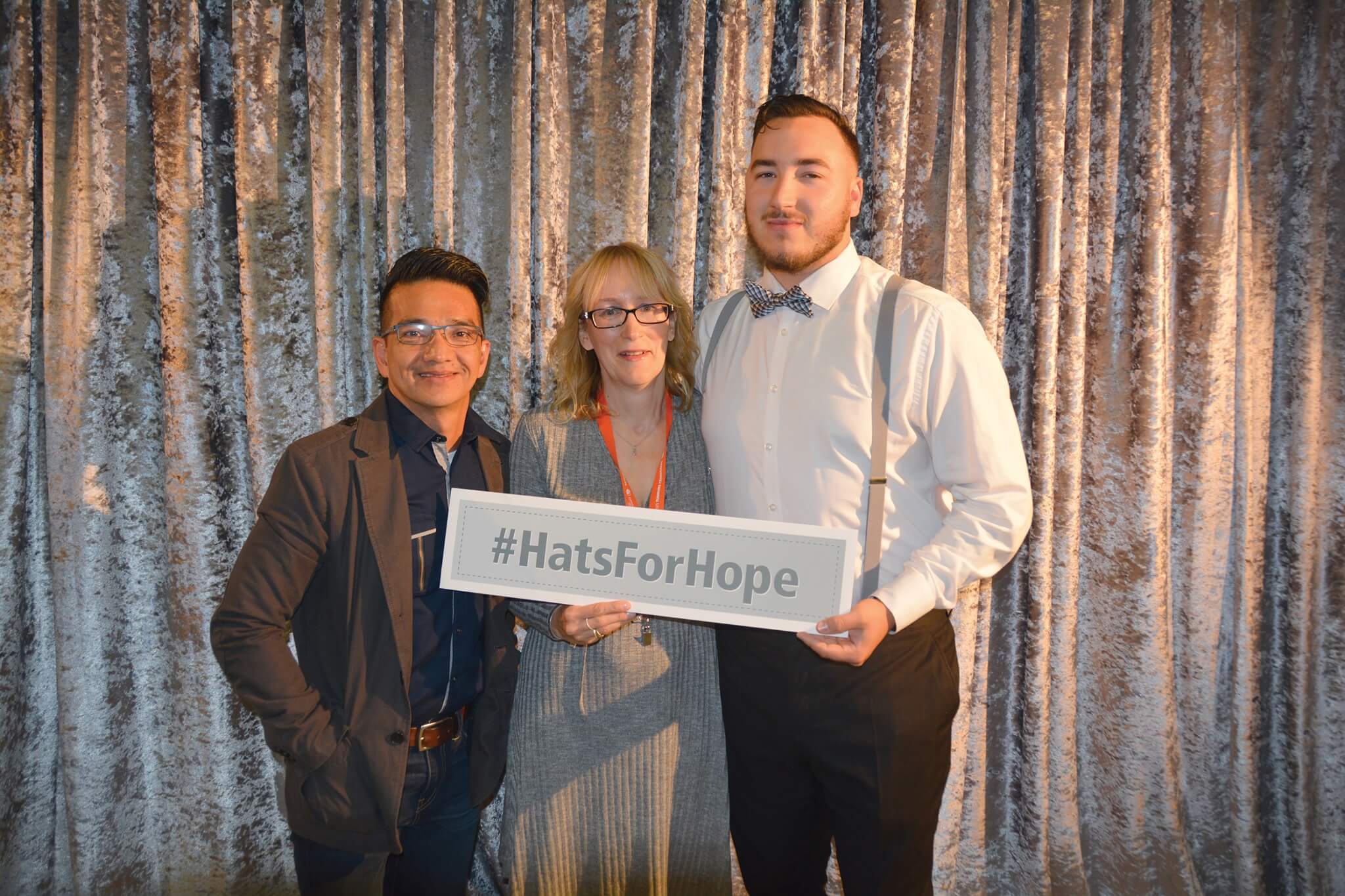 Roberta knows first-hand that being a source of strength for your child can be very sapping on your own. To other parents, she says, take care of yourself. Try to stay positive, no matter what the doctors say.
It's how she got through Brandon's surgery.
"I didn't think of anything other than, he's going to be fine," she says. "I told him – you have no choice. I'm not giving you a choice. You're going to do this."
Sure enough, Brandon's first words after his operation were, "I did it." Later on, he said he knew he couldn't leave his two younger sisters or his parents.
Road to recovery
Surgery came and went, as did four months of rehab for Brandon. During that time, it was the little goals that kept up his positivity. A favourite meal here, a weekend home there.
"It is a long road, and there are always good days and bad days," Roberta says. "Just enjoy the moment. Don't look too far ahead.
"There is no such thing as normal."
Still, being around people with the same understanding is a great help. Even though Brandon's tumour was non-malignant, she says, any parent of a child with a brain tumour is filled with questions about their outlook, the system, treatment, and more. That's where the true value of support groups comes in.
"On the support group, everyone is so good," Roberta says. "No question is silly. Nothing is wrong.
"Just ask away and share your feelings."
Roberta adds this as well:
"I have always read about stories of journeys, but I never thought that one day people would be reading about ours.
Our family is not perfect – I don't think any family is – but our family is strong. We stick together for one another. Through all of this, we are so thankful to remain the Douglas Five.
That is our family forever."
If you are looking for information on any of Brain Tumour Foundation of Canada support groups, click here, or call 1-800-265-5106.