Hope and Determination Battling Glioblastoma – Rochelle's Story
Rochelle's world was turned upside down Good Friday, 2019 when she had a seizure while driving.
Feeling dizzy and confused, her vision blurred. The last thing she remembered was swerving up the ramp on a road. Her next memory was waking up in the hospital. She was examined, released and advised to follow up with her doctor.
On follow up appointments, Rochelle was told she had glioblastoma multiforme stage 4 – an aggressive, incurable brain cancer. The episode in the car was caused by a seizure from the tumour.
Born to dance
Rochelle is the artistic director of Dance With France Studio (16yrs) and founder/director of Artists Elite Int'l in Calgary, Alberta. She has been a very active member of the dance community in Canada throughout her life.
Not being one to give up easily, Rochelle continued teaching dance after receiving this news, committed to ensuring that the year-end recital that her students had been working so hard on would go on as planned.
In fact, Rochelle danced in the recital on June 22/19 and didn't let anyone (outside of immediate family) know that she had scheduled emergency brain surgery three days later. Her ability to persevere and keep her commitments to her students is amazing, and a testament to the true character of the special person that she is.
Surgery and treatment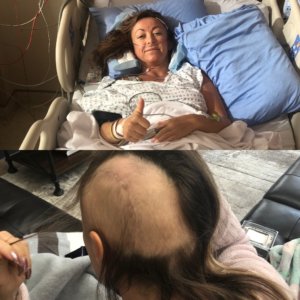 She had her brain surgery on June 25/19, which was then followed by six weeks of combined radiation and chemotherapy treatment. The operation was of limited success, and the recovery, very difficult.
The chemotherapy treatments are ongoing and will keep continuing, as will her bi-monthly MRI's.
While the treatments are taking its toll on Rochelle's health, her spirit remains very strong.
She has resolved to continue to fight her cancer daily, with a grace and dignity that is truly inspiring.
It is clear that despite the grim prognosis, Rochelle is not giving up.
Leading the cause
This past February 2020, Rochelle wanted to give back and bring the dance community together again and do another fundraiser, this time in support of glioblastoma research. The event was a "World of Dance" inspired event that was one of the most exciting shows for Calgary audiences to see, all while benefiting Brain Tumour Foundation of Canada.
The Dance Of Thrones 2 event – which was produced by Artists Elite Int'l – sold out immediately, so Rochelle made the decision to add a second show. There was a wonderful silent auction, and many dancers from all over the Alberta community came to perform, compete and support Rochelle to support her cause.
Dance friends and family surprised her and flew in from as far as Los Angeles, Toronto and Vancouver. To finish the show, Rochelle even got on stage to dance and perform with some of her longtime dance friends from the past.
It was a wonderful event with so many memories we will not soon forget.
Encore performance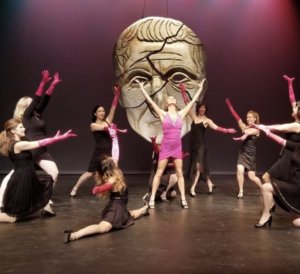 Dance Of Thrones 2, The Ultimate Dance Competition, was on Saturday, February 29, 2020 at The Vertigo's Playhouse Theatre in downtown Calgary with two shows – the proceeds of which going to Brain Tumour Foundation of Canada for glioblastoma research.
This event raised $14,200 and Rochelle is very proud and grateful to everyone who helped, donated and contributed to the event.
On June 27/20, Rochelle and her team "Rochelle's Army" participated in the 2020 Calgary Virtual Brain Tumour Walk. They have raised over $5,900 for Brain Tumour Foundation of Canada. There were over 100 participants walking together and virtually with many travelling from afar to be part of the day.
There also was a walk organized in Daysland, AB in her honour. We had some amazing entertainment by Craig Silver Music, Julainne Laine and also from Rochelle's long time friend Catherine Gell who wrote and performed "Ring The Bell" with friends Alah, Jessiah, and Sandra.
This song was dedicated to Rochelle and will be available soon to order with proceeds going towards glioblastoma research. It is another way to raise funds and awareness for this disease.
Grace and tenacity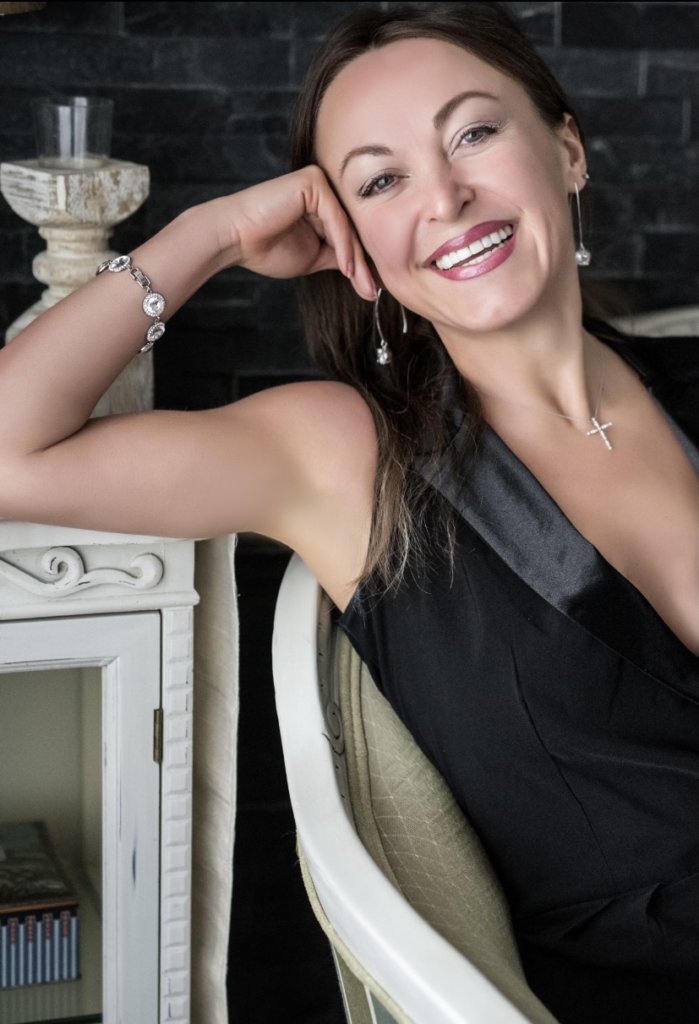 To this day, Rochelle is continuing to fight this health battle with determination, strength, grace and positivity. She is setting such a wonderful example to the whole community to fight and never give up.
Rochelle has taught dance to thousands of children and adults over the years. She has produced countless dance shows and puts her whole heart and soul into her productions, always demonstrating a passion for dance and the performing arts.
The positivity and strength she has shown over these past months have made her a true hero to all her dancers, family and the dance community. "Live Life to its Fullest," she says.
At this time, December 2020, Rochelle will start her 15th round of chemotherapy, this will go on until she hears otherwise and is going for MRI's every two months.
To attend Rochelle's virtual dance classes email:
info@dancewithfrance.ca or artistseliteint@outlook.com
More learn more about Rochelle's Army please visit us at:
https://www.facebook.com/rochellesarmy/
Instagram : rochellesarmy
Written and submitted by her sister Micheline Rae
Brain Tumour Foundation of Canada is very saddened to announce Rochelle's passing on Monday, August 23rd, 2021. Rochelle was an extraordinary woman. Our prayers and heartfelt condolences go out to all of her family and friends.