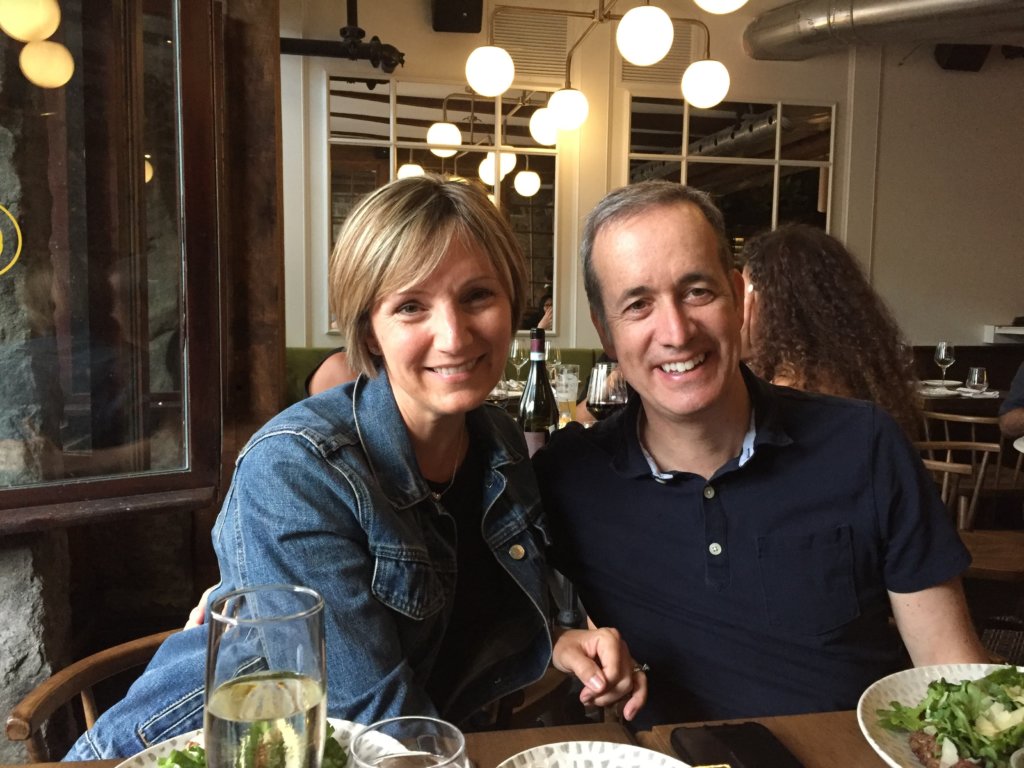 Beating the odds to share another birthday together
Turning the same age, on the same day as my husband, never gets old. They call us, Astro-Twins.
According to many different sources, the odds were low that it would have lasted. His Auntie May discouraged it from the start saying, "You are both Sagittarians and should NOT be together."
My daughter Isobel did a quick calculation. Fun fact. In a group of 100 people there is a 2.8% chance of two people having the same birthday.
Something was surely working in our favour, because here we are, 23 years later.
So much has happened in that time. Epic trips, the birth of our two children, career advancements and so many fun times.
But then everything changed in the blink of an eye when in 2016 Adam was diagnosed with glioblastoma, an aggressive brain cancer.
According to the Brain Tumour Registry of Canada, the incidence rate for glioblastoma is 4.1/100,000/year. What are the odds that my husband would be in that category?
What are the odds that my husband would be in that category?
I remember reading once, "Pain is hard to bear, but with patience even this shall pass."
Moments like getting a terminal cancer diagnosis can shake a person's foundation. Our surgeon told us, "Eventually you'll put the thoughts about this on the back burner" and he was right. Over time, we began to forget about it.
The pain did pass.
But then the GBM came back in 2019 and we were tested again. This time it felt harder than before. Probably because I foolishly believed that we had surpassed the average life expectancy of 14 – 18 months, and this nightmare was permanently in the past.
We quickly learned that glioblastoma is unrelenting, but so are we in this fight.
Our 51st birthday will be a little quieter, smaller, but no less celebratory.
Adam and I continue to be focused on beating the odds again so we can reach more milestones. Starting with celebrating together again, next year.
---
Janet Fanaki is the founder of RESILIENT PEOPLE. She interviews people around the world who are admired for their resilience. They have overcome major challenges, bounced back and now help others be resilient too. Learn more at www.resilientpeople.ca
We are grateful to Janet for volunteering her time and energy on the new Brain Tumour Caregiver Handbook.
While we were deeply saddened to hear of Adam's passing in February 2020, we are grateful to the Fanaki family for their continued support through The Adam Fanaki Brain Fund.