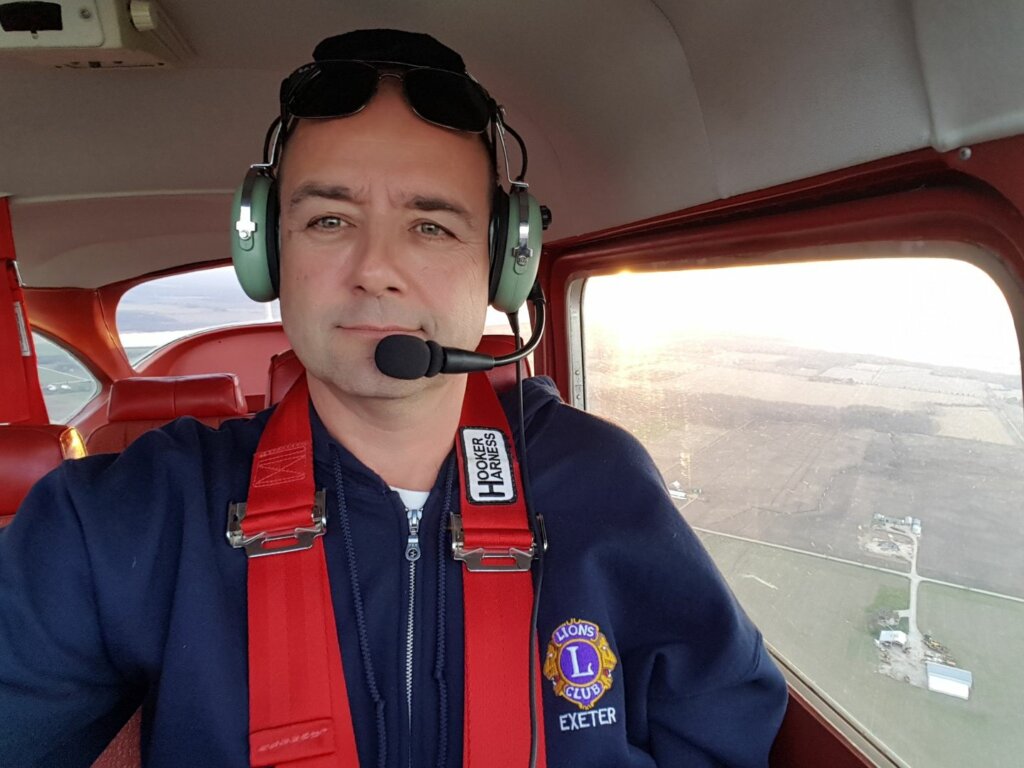 Tom Hartai is a brain tumour survivor. Partnered along with his wife, Nancy they are the proud owner/operators of two clothing stores; Brigitte Fashions and Thomas H. Fine Menswear, located in Exeter, Ont., Canada. Their other store, Thompson's Ladieswear is situated in Bobcaygeon, Ont.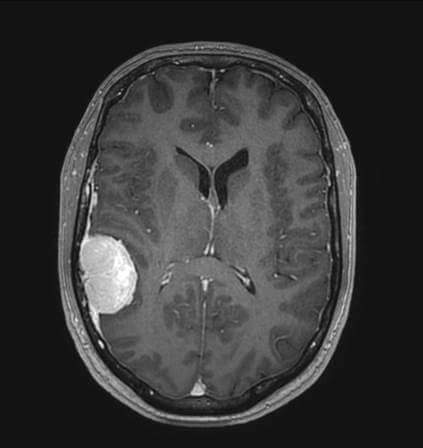 In 2010, he was diagnosed with a Meningioma tumour. Tom was involved in a car accident prior to his diagnosis. As he was driving home, he suddenly started feeling dizzy and heard a persistent echo in his head. Tom then blacked out, crashing into a fence and a "Danger Deep Water" sign, nearly hitting a tree. He and his vehicle were partially submerged in the swamp. He awoke to being questioned by an OPP officer, but all he could reply was "I don't know?". Tom was charged with a Highway Traffic Act offense. A formal letter was sent to him, stating that both his automobile and aviation licences were suspended. 
His neurologist requested an MRI be performed. Tom felt like he had been hit with a sledgehammer in life. The tumour was 2 inches in diameter; roughly the size of a small kiwi! The Meningioma was growing on his brain. He had just turned 46 years of age. He collaborated with his amazing medical team and agreed that brain surgery was the best option for the best outcome. He could not believe nor fathom that he was going to undergo an 8-hour operation!
"Life came to a complete standstill," Tom cried.
"Despite every human emotion one could experience, he began to feel at ease and confident with the surgery. The procedure was now 4 weeks away. Tom said to himself, "It's out of my hands".
The operation was a success, and he still cannot give enough praise to the medical team! Bearing his battle scar, he was discharged from hospital in two days and was back to business in two weeks. Forty-six staples closed the massive incision on his head. To him, each staple represented a year in his life. "How coincidental is that?", Tom asked, grinning.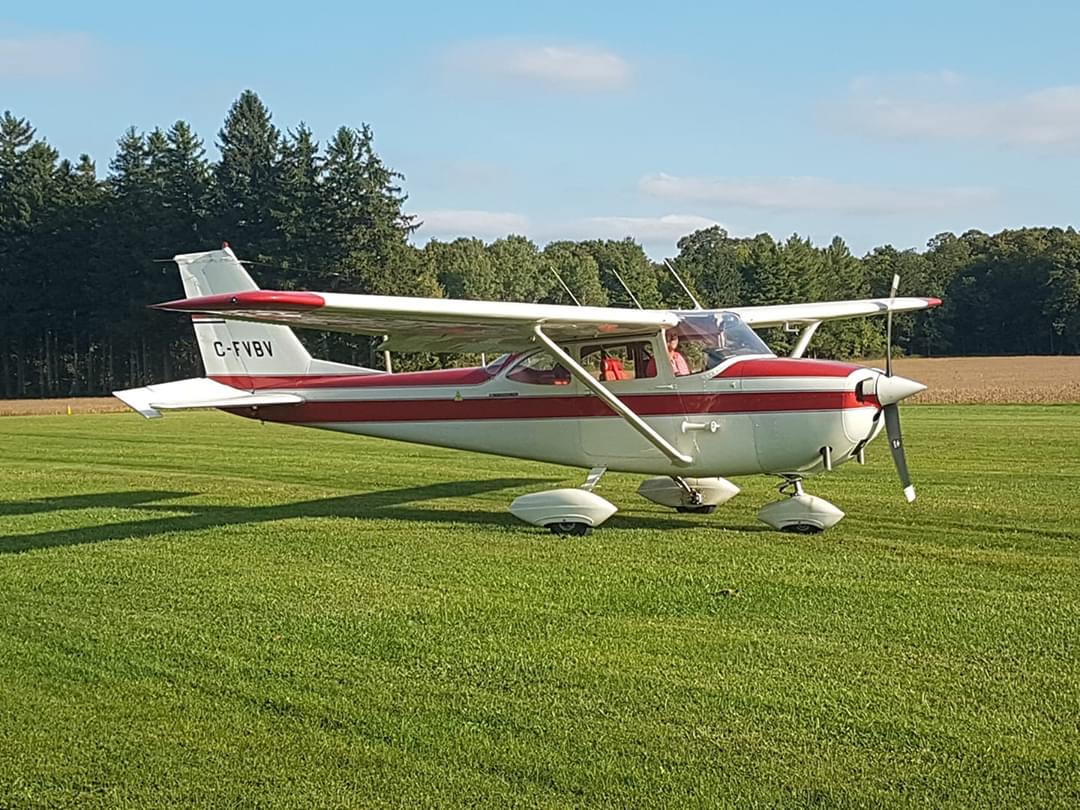 The follow up MRI was clear, but his auto and flying privileges were suspended for 2 years. Tom appealed, won the decision, and was granted his driver's license within 9 months. The aviation license, however, proved much more difficult to have the decision reversed. He was told by Transport Canada that he would most likely never fly a plane again. It would take nearly three and a half years and a medical clearance, but he was able to fly again. Due to a medical condition, the charges against Tom were dismissed. Tom is approximately 1 of 10 Canadian pilots diagnosed with a brain tumor to be re-instated, and he is currently the President of a local chapter of COPA 177, created over a decade ago.
"One day I will fly!" he promised himself, even at a very young age. At 39 years old, he received his pilot's licence, and is the proud pilot of his Cessna 172 and has also been privileged to fly a few other planes of beauty. COPA is comprised of pilots, airplane, and aviation enthusiasts, "Every minute I am flying, I love it, the view never gets old!" he raves. Tom joined the military in his last year of high school and served in the Canadian Forces while attending Brock University.
Their home airport is based in Sexsmith, Ontario, Canada. This group fundraises for various charities, including Brain Tumour Foundation of Canada. The events include a Fly-in Corn Roast and an Annual Fly-in Breakfast. A pilot scholarship fund is available for youth interested in obtaining their aviation licence.
"Life is short, fly lots!" is one of Tom's mottos.
He enjoys connecting with many different people in life. "You get back what you give. The people and organizations have been there for me when I needed help. You make things happen by being able to find balance, and juggling between family, business, charity and community involvement". He has also dedicated his time to the Lion's Club, for over three decades.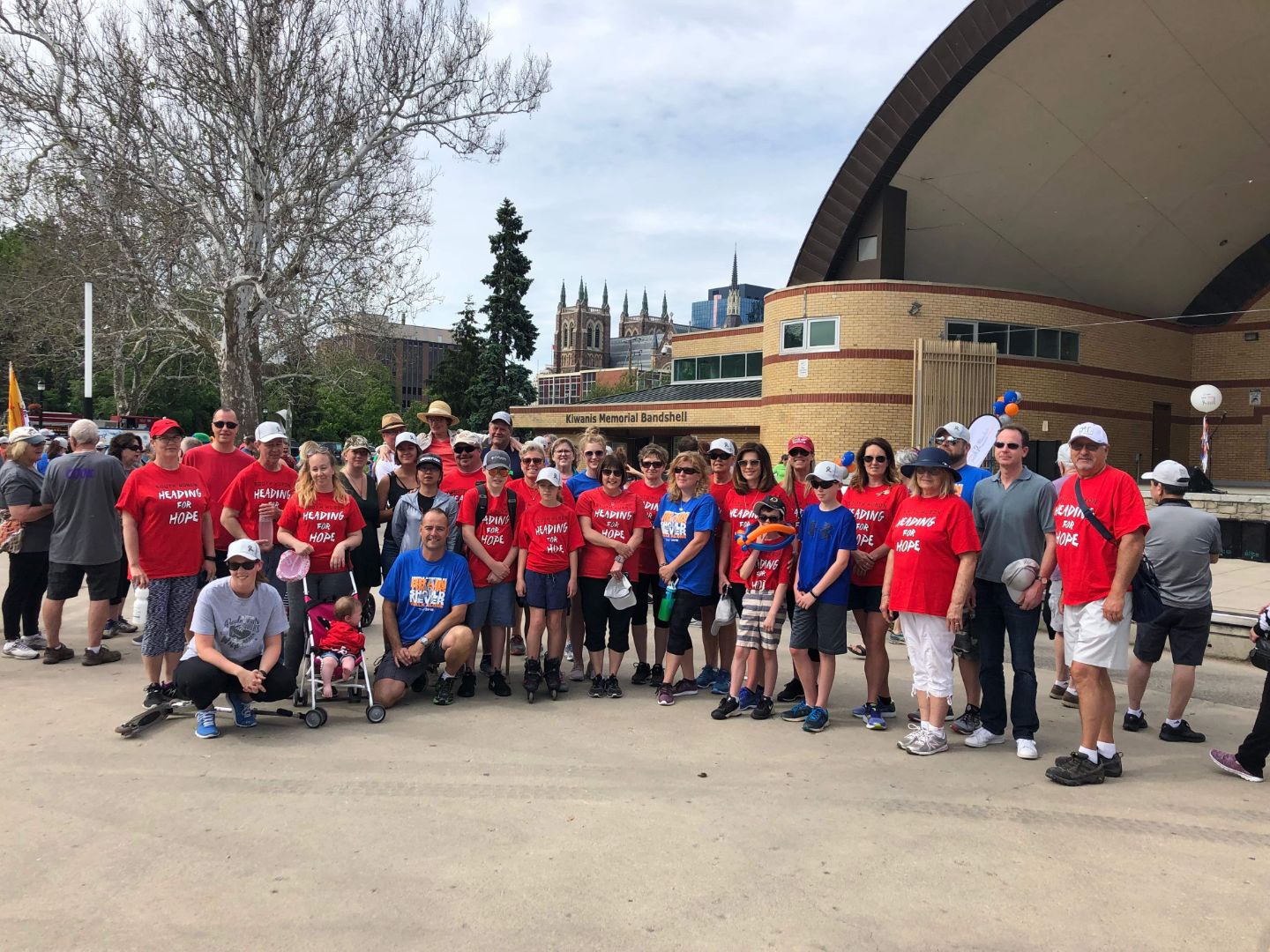 Brain Tumour Foundation of Canada and Tom found each other. During his recovery in hospital, Tom found their link in a brochure. The involvement with Brain Tumour Foundation of Canada became a huge part in his awareness and fundraising efforts. When he fully recovered, he wanted to do something to give back because of all the support he received. Tom can't express enough that "there is so much positive energy at Brain Tumour Foundation of Canada!" He continues his support to this day. "They are a great organization who continue to do a fantastic job in many ways, and giving hope," Tom advocates. "You never know when you will be diagnosed with a brain tumour. You are never alone, and you do not need to go through it by yourself. A huge support network has been created!" Tom discovered the "Your Way" website through www.EndBrainTumours.ca.
Tom has many reasons why he fundraises for Brain Tumour Foundation of Canada. He explained, "Funding is very much needed to continue research and support for 55,000 Canadians living with a brain tumour and their families. But to also honour loved ones lost, give hope and be there for patients so they understand that they are not alone ". His creative efforts and selfless contributions continue to receive acknowledgement and accolades and is humbled by the support he receives.
Tom reflected on the times he had been invited to speak at medical conferences. He will never forget being on stage and being asked about his experiences relating to his Meningioma. "I am just an average person," mused Tom, "and these medical professionals and patients were asking about my journey".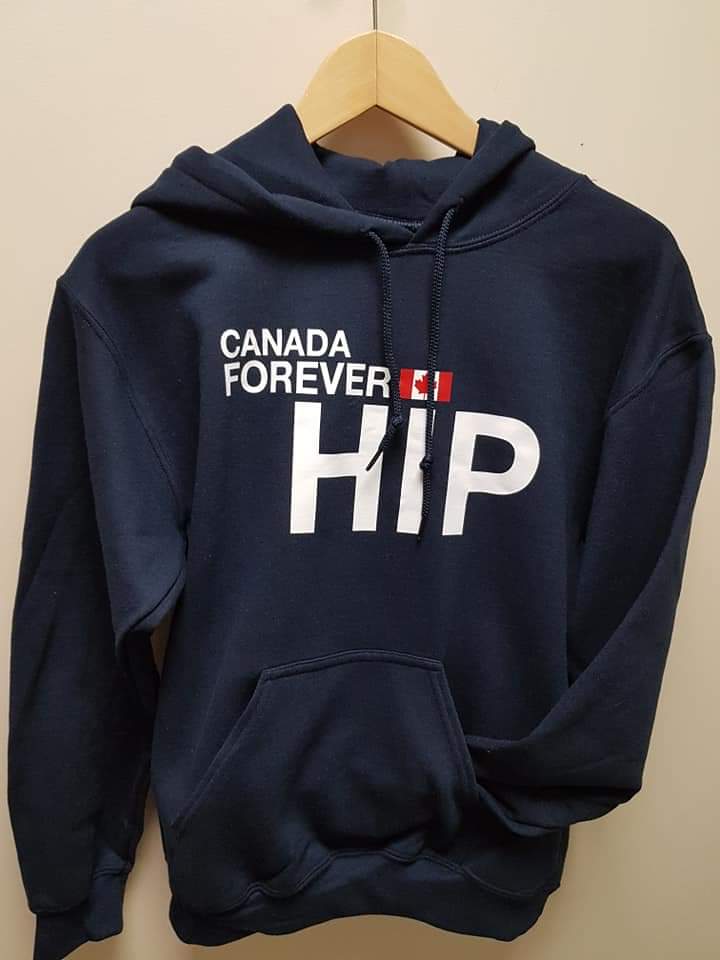 According to Tom, "You need drive, desire, determination and easy tools to begin fundraising campaigns". Tom recommends Brain Tumour Foundation of Canada as a great resource to begin a fundraising campaign. He heads south to London, Ont., along with his "South Huron Heading for Hope Team" to participate in the annual walk. "It's about coming together as a group once a year in London to help raise awareness," he says. The incredible members of this team have collectively raised $100,000 for Brain Tumour Foundation of Canada within the past 10 years! Mr. Hartai created and launched a unique, signature, navy blue "Canada Forever HIP" Hoodie. He sells them to give hope and support in the community. He is unmistakeably proud to say he has globally shipped more than 650 hoodies! The money is donated to Brain Tumour Foundation of Canada. The "Your Way" website, has contributed to the success in sales. Tom noticed an increase in orders when the hoodies were promoted on his "Your Way" page.
Tom ends this story with a few motivational quotes he lives by daily, when it comes to caring and giving to others in need: "To inspire and help," "Listen to the people," "Nobody should be alone," "One drop in the bucket can cause a great ripple," and lastly, "Imagine a cure!".
Because of people like Tom Hartai, individuals affected with a brain tumour or injury will have continuous help. He generously gives hope, awareness, funds, and a heart of gold to patients, survivors, and families.
On behalf of Brain Tumour Foundation of Canada:
Thank you to Mr. Tom Hartai!