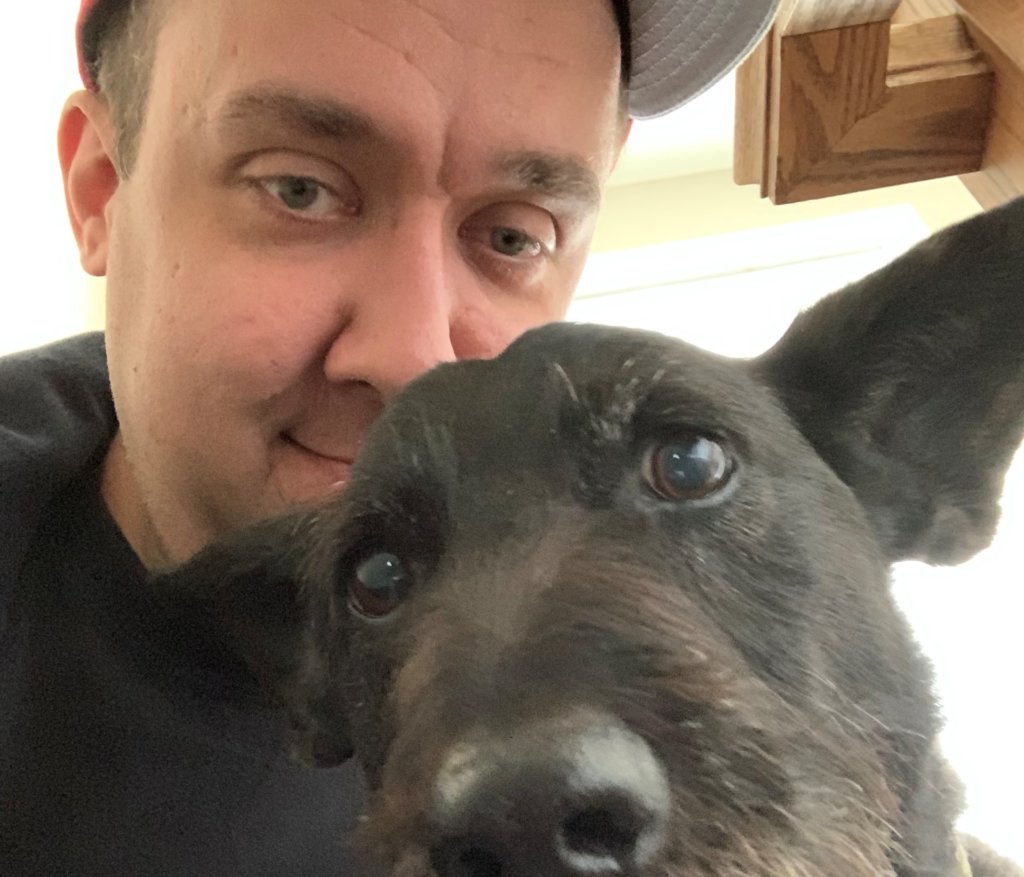 Roll With the Punches – Jamie's Story
Roll with the punches. 
For Jamie, life with a brain tumour is full of highs and lows, but he says the important thing is to carry on, keep a sense of humour, and ask for help when you need it.  
At age 22, Jamie had surgery for kidney cancer. It was the first of many surgeries to come, and he learned a lot about paying attention to your body. He also learned a lesson in infrastructure, he jokes, driving down the 404 with fresh incisions. 
Six years later, he was back in hospital with a tumour on his pineal gland – which serves as an aqueduct for spinal cord fluid. Even though it was non-malignant, doctors noted it could still cause damage if it grew. In the span of three and a half weeks, he underwent three different surgeries to remove it.  
Gut feeling
It wasn't so much an isolated incident that led Jamie to checking himself into emerge that second time. Rather, he just knew that something didn't feel right. He wasn't eating, barely sleeping, and regular Tylenol was doing nothing for his headaches.  
Because of his previous kidney cancer, he wasn't about to take any chances so he headed to emerge to get checked out.  
"I don't know if I would have gotten the help if I hadn't had cancer at 22," he says.  
After a CT scan, they found that Jamie's ventricles were huge. An MRI days later showed the tumour.  
Jamie has a unique condition called Cowden Syndrome, which is a genetic disorder that causes non-cancerous tumours called hartomas. Doctors believe he has had the condition since birth, but his specific condition was nearly unheard of.  
The Cowden diagnosis provided a mix of sadness and relief, Jamie says. He now knew why he was the way he was, including the kidney cancer, brain tumour and polyps, but at the same time he felt a bit robbed of the life he could have had.  
In a way, he says, he was in a state of grieving.  
But, barring a silver bullet to take it all away, he says the thing to do is just roll with the punches.  
Living and coping
He's dealt with depression, and continues to deal with it. But meditating, going for walks, and appreciating all he has while keeping a sense of humour has all helped him through it. Jamie says 'when there isn't a plague on', he spends his time talking with his friends, and with his dog, Buddy.  
Buddy is a rescue dog that Jamie and his dad picked up in Kentucky. Every morning, Jamie would come downstairs to feed him, but when he was in hospital, Buddy would run into his bedroom and try to figure out where Jamie was.  
"He's been here for the hardest times in my life," Jamie says.  
To stay positive, Jamie also turns to meditation, walking, and keeping up his sense of humour.  
"I appreciate what I do have," he says. "Even though I've been bloodied on my back a few times."  
Play on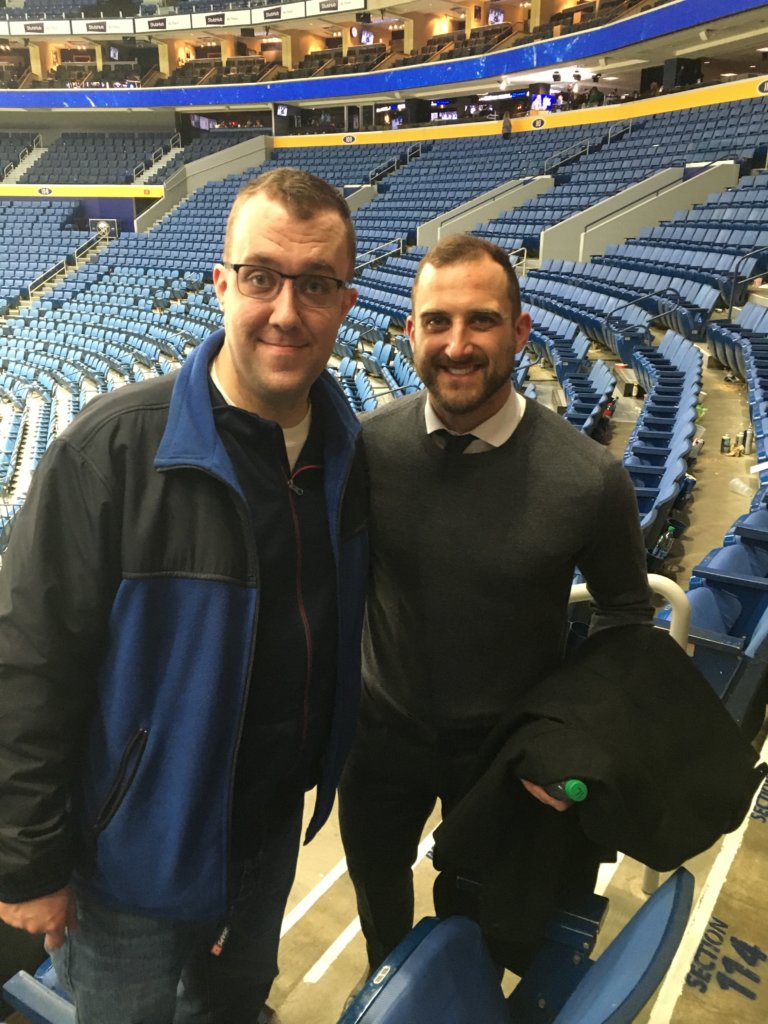 Sports analogies come naturally to Jamie, who follows the major leagues and once considered a career in sportscasting. As a sports lover "with no athletic ability whatsoever," he draws on this quote from legendary sports anchor, Stuart Scott, who passed away from cancer in 2014.  
"When you die, it does not mean that you lose to cancer. You beat cancer by how you live, why you live, and in the manner in which you live." 
He's always vigilant to make sure his thoughts and emotions don't get the best of him, and tries to brighten the days of people who cross his path. Jamie has seen some dark ones himself.  
After his surgeries, he fell into a deep depression. Having your brain opened three times will do that to you, he says frankly. At one point, he had a suicidal event. It was then he decided to get some help.  
"It's a black cloud some days," he says, which is all the more reason he wanted to share his story. Clouds pass and give way to sunshine, but to get there – and to help others find the strength to get there – you have to be able to open up, he says.  
"I think we live in a society today where people don't want to share," Jamie says. "But when you share you help." 
Here to help
Jamie says he wanted to share his story to let others affected by brain tumours know that Brain Tumour Foundation of Canada is there to support them. Anyone leaving the hospital with a major scar on their head should know they are not alone, he says.  
Having such a unique condition meant Jamie didn't find much to relate to in group support sessions, though he says he has no problem participating in group discussions. The hard bit, he says, is not knowing anyone else with his tumour type or condition.  
However, he has kept in touch with the organization over the years, and that connection alone made a world of difference.  
"If I could have a perfect world there would be a little package that brain tumour survivors get handed to them," he says. "Just saying, 'No pressure but we're here if you need us.' I want it to hit home – what Brain Tumour Foundation of Canada does matters. And that pineal tumours… you can live with them."  
Pay attention to your body and how you are feeling, he adds. If you see something, say something and if you don't feel right – get it checked out. Going to emerge of his own accord saved his life.  
"If I hadn't been a hypochondriac," he jokes. "I wouldn't be here."