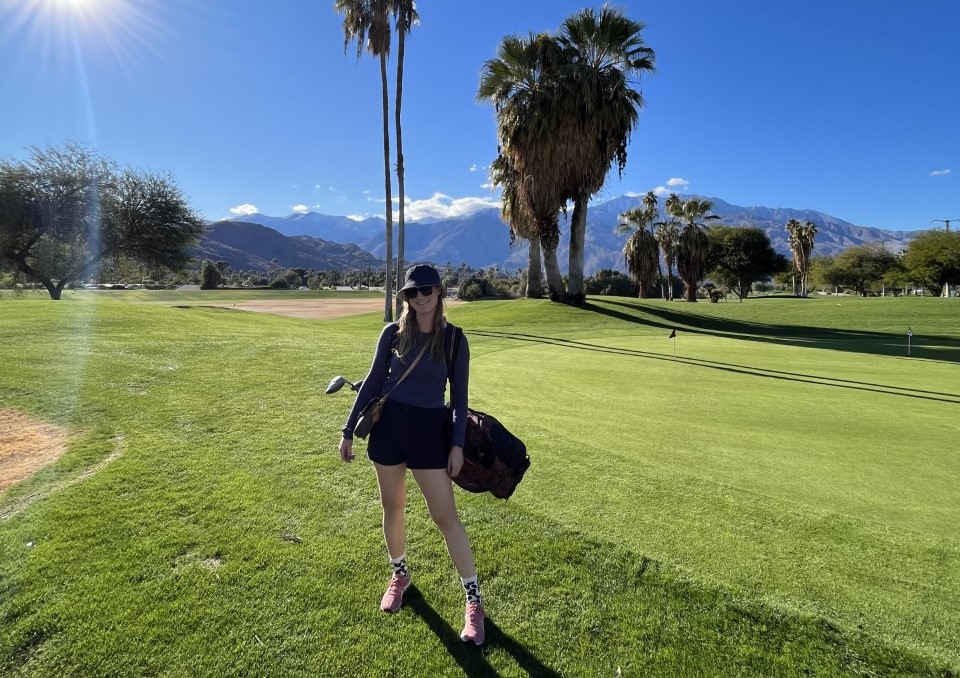 "When you've worked towards a certain goal your entire life, it is very difficult to have that all crumble down. I had to change my expectations," expresses Madeline Loader.
In June of 2021, she received devastating news of being diagnosed with a brain tumour, just after her 26th birthday.
"I think that things started going downhill after the age of 25. My life was much better before that. I grew up very healthy, happy, and had lots of opportunities," Maddy says.
Six months prior to her diagnosis, she had been working as an intensive care unit (ICU) nurse.
"It was exciting to get accepted into the program, which had an online portion and practicum lab. For two months, we went to the ICU and worked alongside nurses. Before you can enter the program and work in that department, you must work on different wards and gain experience," she beams.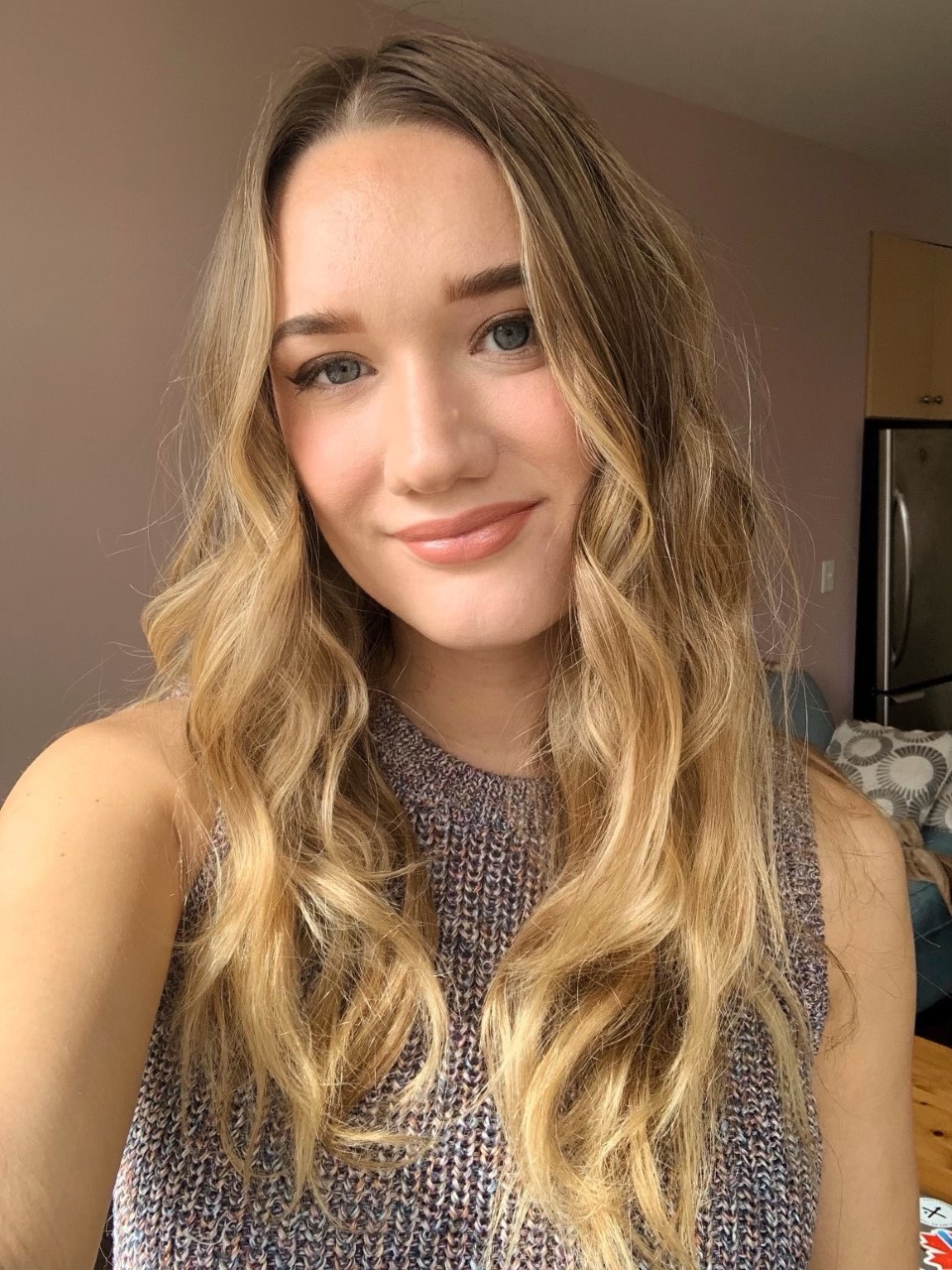 After completing the course, she actively began working tirelessly during the pandemic crisis.
Maddy describes the experience as challenging and concerning, due to the many drastic changes occurring in the hospital setting during that uncertain time.
"I was working with a brain tumour but had no idea I had one. My symptoms were subtle before then, but I started to feel dizzy," remembers Maddy.
Her mother encouraged her to have the symptoms checked by an optometrist. Maddy was then referred to a neuro-ophthalmologist, who identified the lesion and ordered an MRI. The scan revealed a brain tumour was present.
The next week, Maddy entered the very same hospital where she worked.
Instead of going to a regular shift, she was admitted for a craniotomy procedure. The medical team needed to identify the tumour type.
"My parents dropped me off, but they were not allowed to come in because of Covid, so I admitted myself. It was a very weird experience to suddenly become a patient," Maddy reflects.
She was sedated, intubated and her head was locked in place for 6 hours. The nurses and doctors worked tirelessly to obtain a tissue sample of the tumour, which would be sent to Toronto for analysis.
"It was a big day. Six hours later, I was awake in the recovery ward. I was fine, no deficits, just a lot of pain. I had staples running down the back of my neck because they had to shave it to access my brain," explains Maddy.
"It wasn't to surgically remove or resect it, but to find out what it was, what we were dealing with, and to create a treatment plan."
After waiting weeks for the results, the tumour was diagnosed as a diffuse, low-grade pediatric glioma. Because of its position in her brainstem, she was told the tumour was inoperable, and that there were no chemotherapy options available.
This prognosis changed, however, after an MRI in January 2022, which had indicated some changes in the tumour.
She is extremely grateful for the compassion, care, and ongoing support from her medical team.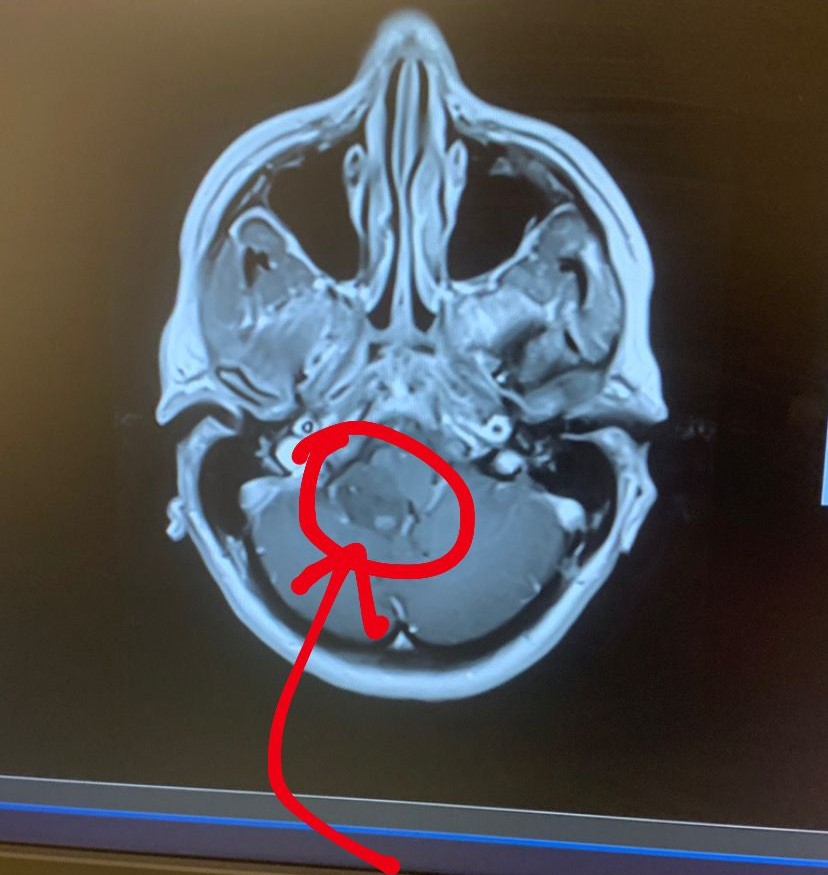 "Before the operation, I was nervous, but everyone was so lovely and calming. The nurse who prepped me knew who I was. She was the mother of a girl with whom I graduated high school and was quite emotional. It hit me then what was happening, and I was wheeled into the operating room."
Maddy had difficulty eating, drinking, and walking for several days following her surgery. She experienced unbearable head pain, mainly from the area of the incision.
"Recovery was tough and came with its own set of challenges. I had to step down from my profession due to the side effects of the glioma, and the surgery that followed. I would need medical clearance if I could go back to work, and I won't be able to go back to the high-stress situations of the ICU," she states.
A pediatric oncologist had recommended treatment for Maddy, which was typically reserved for pediatric cases.
"They were wanting to try it on me as an adult, and in March of 2022 I started chemotherapy. I've experienced some side effects from the treatment, such as extreme fatigue, brain fog, depression, and body pain," remembers Maddy.
Upon researching fundraising options, she connected with Brain Tumour Foundation of Canada through her own initiative. From the vast number of qualitative studies to statistical analyses, Maddy considers the foundation to be a significant part of her life in a positive way.
"I found it on a Google search. It was an easy decision, and so important for me to help find a cure. Being involved with the foundation and brain tumour community gives me hope that mine and others' future can be changed for the better. It is a trusted place, because I know the money is used to support research," she says.
After accessing the fundraising page and learning about the annual Brain Tumour Walk, she raised an astounding $9000 after writing to fellow Winnipeg native and brain tumour survivor Max Erenberg.
"He had a fundraising page as well. My mom said, 'hey, look at this guy! He raised $27,000. You should reach out to him,' I said, 'I read your story, and it really resonates with me because mine is so similar.' We met for coffee and talked for three hours, just about our own experiences," she recalls.
Meeting Max has been impactful for her, through his support and friendship.
"He's a very charismatic, kind person, and he is rooting for me. I haven't had a chance to meet a lot of other brain tumour survivors in person yet. I wouldn't have found this new connection if it hadn't been through our shared diagnoses," she states.
For Maddy, the walk is an opportunity for patients and their loved ones affected by a brain tumour to unite and show support. After being involved in the 2022 Brain Tumour Foundation Walk, Maddy will be devoting her time to the organizational committee for the 2023 Winnipeg Walk.
"Max is the one who got me involved in this. I'm part of organizing the walk, looking for raffle donors or sponsors, food donations and the logistics of the event. I'm excited to be behind the scenes," she shares.
At present her tumour is in a relatively stable state.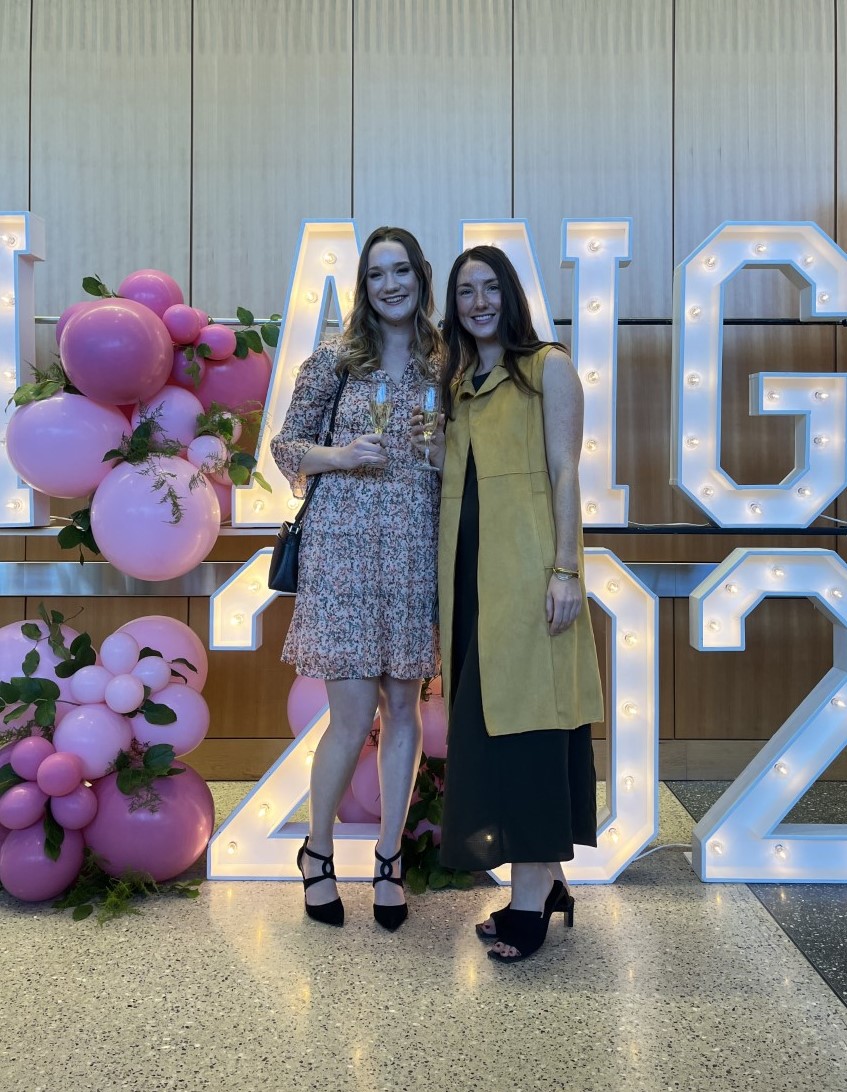 "It's not getting worse nor better. It is a very day by day, up and down roller coaster ride. The mental health toll is an ever-present challenge," she says.
Despite these challenges, Maddy has been able to look introspectively on how to maintain a meaningful life. She attends therapy to acknowledge and accept her current reality.
"I am still learning who that person is. I am living a good life; it's just very different from what I expected," she expresses.
Growing up and throughout high school and university, Maddy Loader played competitive rugby and hockey.
"I was very sporty. I'm used to always being active, but with getting older, starting a career, and having a brain tumour, I haven't had the opportunity to play team sports anymore. Golf has been a great re-introduction to being competitive, and it's fun," she says.
She also practises yoga to integrate mindfulness and meditation in her recovery process.
"I'm part of the studio right by my house. I clean once a week there, partake in classes, and I have created a bond with the instructors!"
In her downtime, Maddy enjoys baking cookies for her friends, travelling, reading, connecting with family, listening to podcasts, and painting. During the summer, she loves spending time by the lake.
She cherishes her two loving and adorable orange and white cats, Chicken Nugget and Orange Pekoe. They are a year-and-a-half old brothers, and in her words, "complete opposites".
"We've always had cats in our family," she smiles.
She is extremely passionate about experiencing new cultures. When she was 20 years old, she lived in Finland and lived as a foreign nanny, or an au pair.
"It was such a great adventure! I went on a whim and stayed with a family with three kids. My role was to integrate English into their native language, help with housekeeping duties, and drive the kids to school," she proudly states.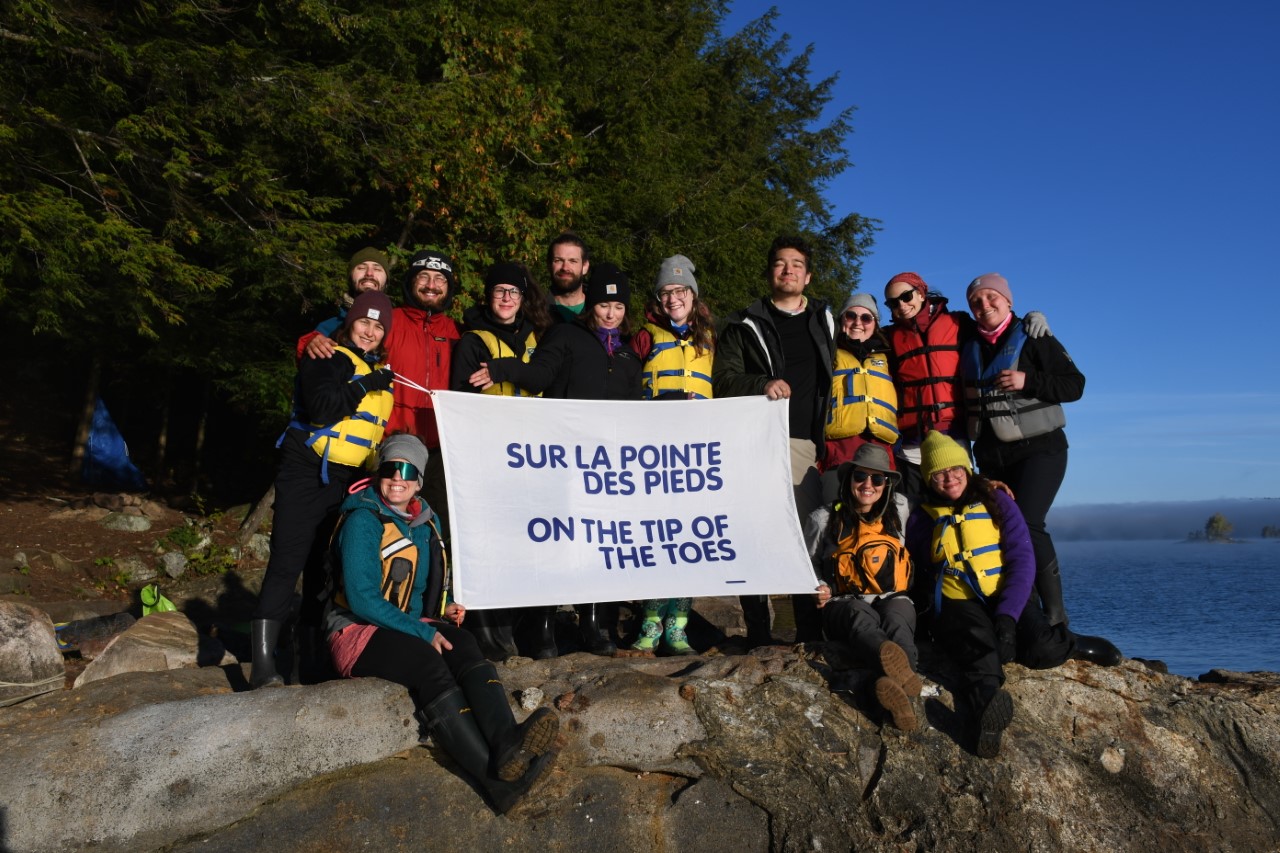 She had the amazing opportunity to party in the City of Helsinki and tour Europe with her friends, who also lived as au pairs.
"I travelled to Paris and stayed with my friend, visiting about 15 countries during that trip. I was extremely proud I did it solo. When I got back from Finland, I was on a high of living elsewhere. I've been to Calgary many times and have skied with my dad in Banff. It's a great city—it's close, but it's far. It's great in between!" Maddy raves.
Through the Cancer Care Manitoba agency, Maddy's therapist connected her to the Tip of the Toes Foundation, a program offered to young adults currently going through cancer treatments.
"I went on a camping and canoeing trip in Montreal. I've never been there, but I came a few days early, explored the city on my own, and booked my own bed and breakfast. We camped for 4 days on a beautiful reservoir," she says.
Maddy considers herself to be a risk-taker. She is driven towards independence and is powered by the desire to push herself out of her comfort zone.
More recently, she had just returned from a camping trip at Riding Mountain National Park in Wasagaming, Manitoba. Her bucket list includes surfing in Australia, an Indian meditation retreat, climbing the Great Wall of China, and savouring sushi in Japan.
"I'm planning on going to Japan this coming fall, plus other countries along the way. I want to live out of my backpack, stay in hostels, meet other people, and not have a set plan for the time that I'm there," she says excitedly.
Last fall, she was selected to be a runway model and was invited to attend the Women's Cancer Benefit Gala in Winnipeg, a formal and prestigious event to fundraise for cancer research.
"It was so exciting to be part of that! The other models were also individuals who have had all kinds of cancer. I walked three times in these fashionable designer Couture dresses," she beams.
Maddy admires Selena Gomez, who has been courageously transparent about her own health struggles.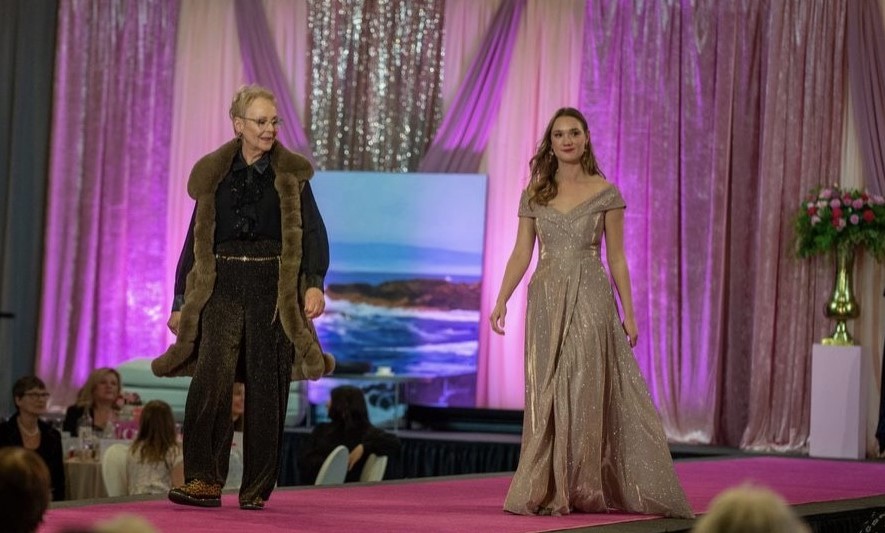 "She is such a successful singer, actor, and philanthropist. She's been very open about her life and has been able to become very successful. Selena Gomez made me realize that I have the capacity to do that as well. She is incredible and a fantastic example of a celebrity!" Maddy says.
"My mom is also very loving, caring, attentive, and someone I can look to for inspiration!"
Maddy looks at experiences as successes. She encourages others to share their stories. For her, hope is "believing in a better and brighter future ahead, despite when you are feeling at your lowest".
"Even if you're able to make the smallest difference, it will make your heart soar a little bit higher. It's uncomfortable to be vulnerable, but when you take the opportunity to share your story, you never know what can happen," she sagely advises.
She wishes to continue developing and expanding her connections with the brain tumour community, and to raise money for Brain Tumour Foundation of Canada with a goal to eliminate the condition as a fatal diagnosis.
"My hope is that one day, no one will ever have to hear they have an untreatable brain tumour. The more we contribute to research, the greater the chance we will be able to find curative treatments for all brain tumours. We're not there yet, but that would be life-changing!" Maddy voices.
"I try not to worry about the small things and look at the big picture. There have been times where I've wanted to give up, but I've had my moments where I've never felt more alive."
On behalf of Brain Tumour Foundation of Canada, and the brain tumour community,
Thank you, Maddy Loader!