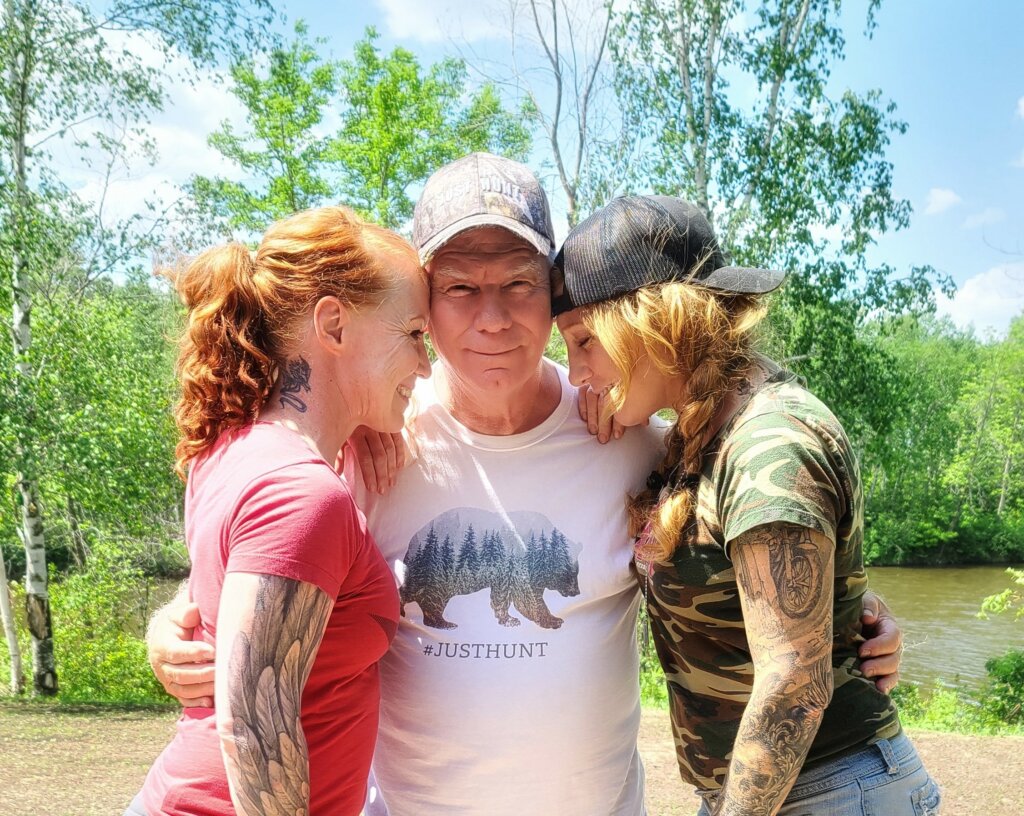 For Amanda Lynn Mayhew, seeing happiness and passion on someone's face when harvesting an animal is one of her favorite experiences of educating, and inspiring others to hunt. She has been graciously donating her time to charitable activities for over 20 years, including teaching women how to use hunting and archery equipment safely.
"I do a lot of fishing and hunting adventures with people needing to reach the next stage after getting their licenses. They may not necessarily have anyone else to readily teach them," she expresses.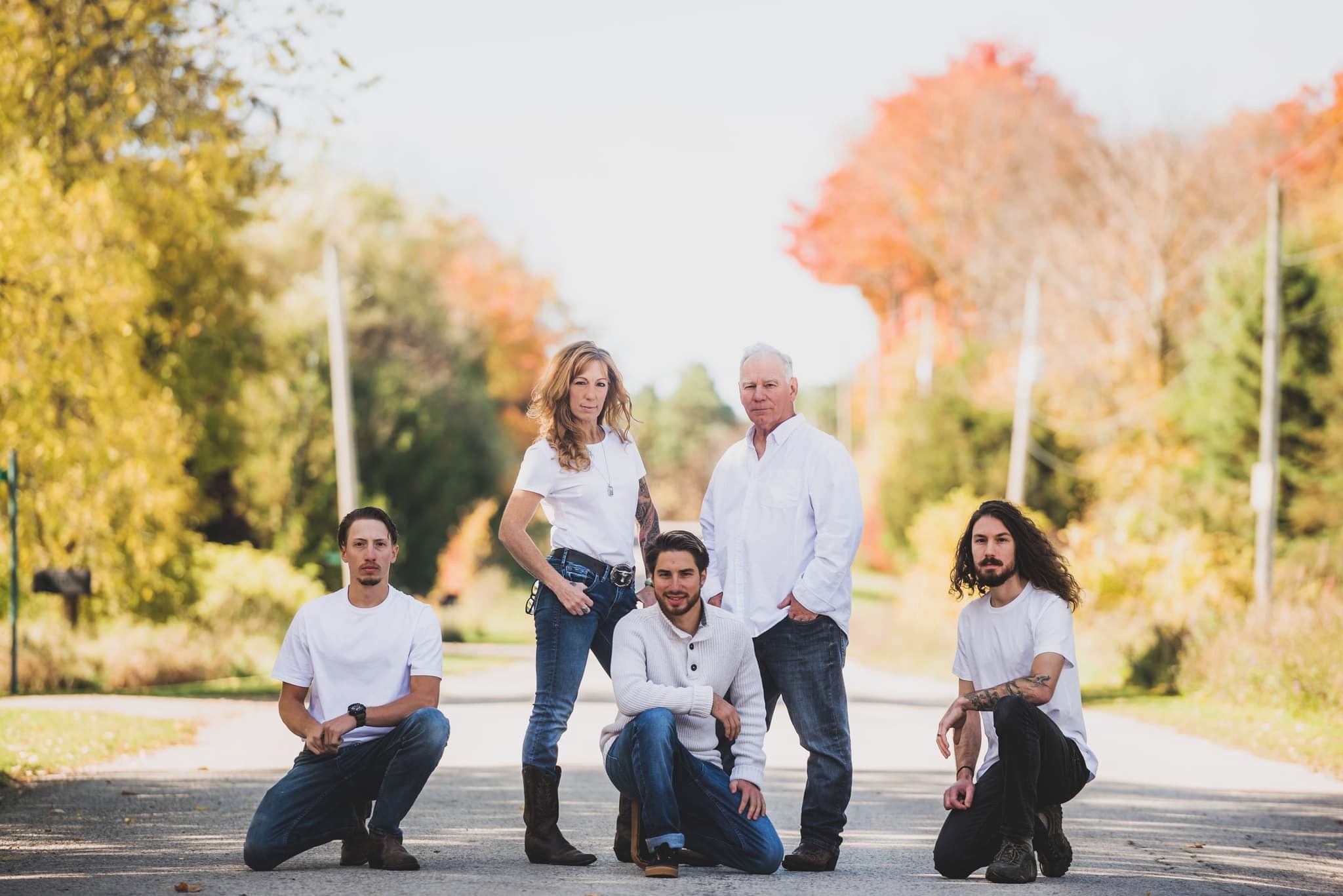 Amanda Lynn, age 48, lives on a hobby farm and is the proud producer and TV host of her own outdoor show, "THAT Hunting Girl". When she is not filming or hunting, she enjoys riding her motorcycle, dancing, working out, and running.
"I mainly hunt in the Canadian wilderness, but I've also done a couple excursions in the United States. I am not a trophy hunter by any means; antlers may look good on your wall, but you cannot eat them," she advocates. Amanda Lynn continues to practice sustainable and humane harvesting techniques that were passed on to her from her father.
"When you go wolf hunting, the animal is not eaten. The fur is purposed to make clothing, which stays within the community."
Amanda Lynn was born in the small remote northern town of Manitouwadge, Ontario. Her love for the outdoors and adventures have led her to many other isolated communities when she accompanied her father. This was a regular way of life, and a means of food supply for the family to survive.
"I never had much time to think about the future or what it may have had in store. Having grown up in a less fortunate family, we hunted, fished, and stored the meat in the freezer– especially for the winter season," she says.
"I'm positive that hunting is in my blood and DNA makeup."
Amanda Lynn's pride in preserving her heritage was instilled by her parents, who were together for 47 years.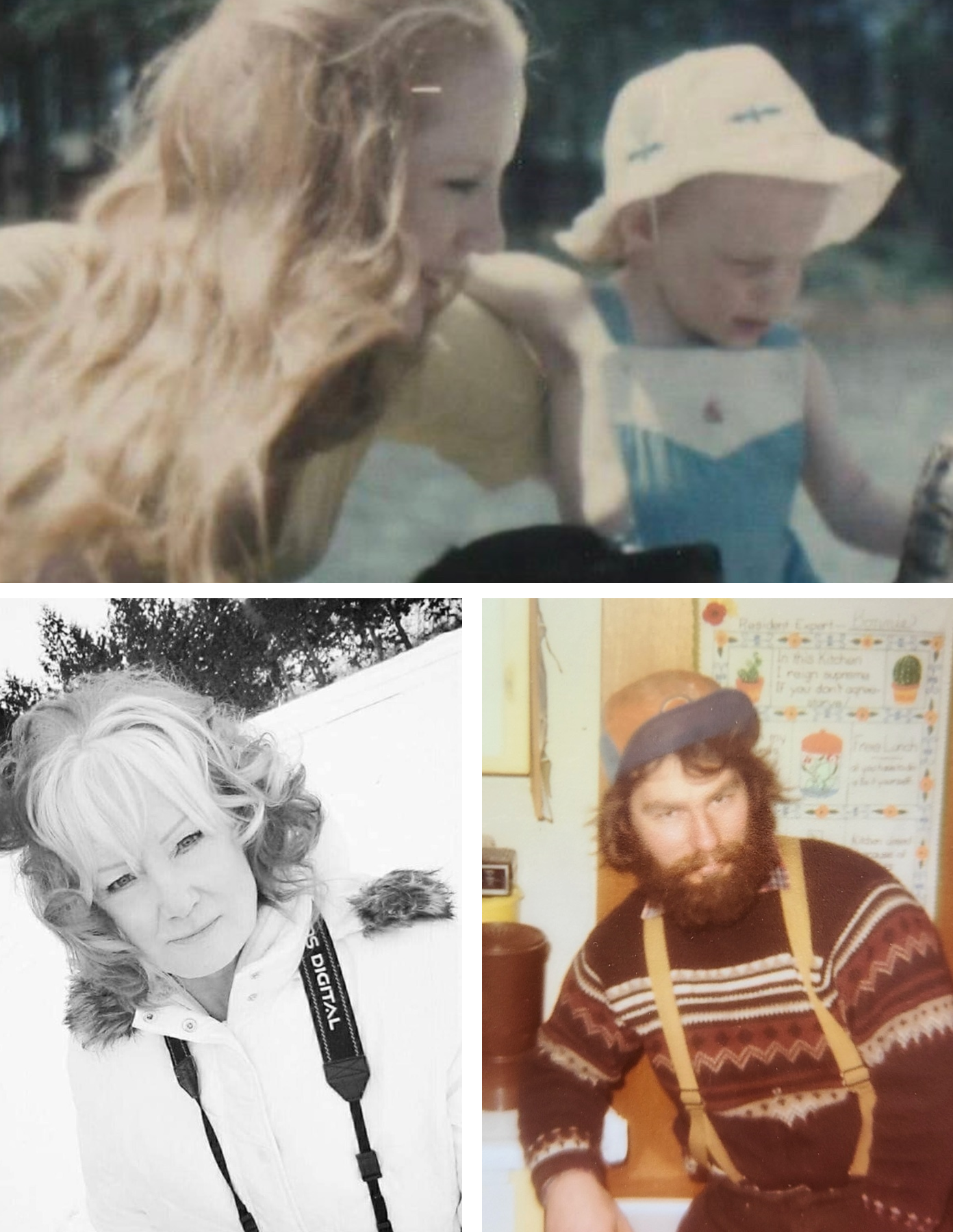 She especially credits her mother; Irena Mayhew (nee Audziss) who ran and nurtured the household, and her father; Alexander Mayhew, who worked tirelessly as a mechanic.
"It seemed like he could fix almost anything and everything in life, including heavy machinery," Amanda Lynn fondly remembers.
As a young, single mother, Amanda Lynn experienced some challenging times in her teenage years. She struggled financially and was diagnosed with several different medical conditions during that period.
Alexander became a very positive male influence on her sons' lives and helped to raise his grandchildren, from the ages of 6-15. He aided Amanda Lynn in teaching life skills, such as mechanics, log splitting, and survival in nature, to name a few.
"He made sure you were taught properly first. He's the guy when I had successfully shot and harvested a big game animal, I would call him and put him on the speakerphone," she reflects.
"We would film the conversation, and he told me how proud he was of me, saying 'Awesome, keep it up,' and 'I love you,' which meant the world to me. It kept me motivated to succeed."
Six years ago, Irena tragically and unexpectedly passed away, just six weeks prior to Amanda Lynn's first episode of her new television series.
"I almost gave up after my mom died," she states.
"I was just told I got the show. My mom was going to come with me for support. Dad said, 'You know your mom wouldn't give up. You better go do it.' So, I did it. After she died, Dad never really wanted nor talked much about it again." In 2016, in place of Irena, Amanda Lynn's son Mackynzie accompanied her to film the first episode in her hometown.
Before heading out west in 2021, Amanda Lynn spent a special and memorable week with her father. "We spent time in the comfy chair and ate tons of popcorn together enjoying the special loving bond we had," she lovingly remembers. She had been traveling quite frequently on the road, hunting, and producing for her TV show, accompanied by her best friend and confidante, Jenny.
While on the road, her sister Miranda called with devastating news. Their father had been diagnosed with a glioblastoma, located in the center of his brain. His life was instantly reduced, from 8 to 18 months.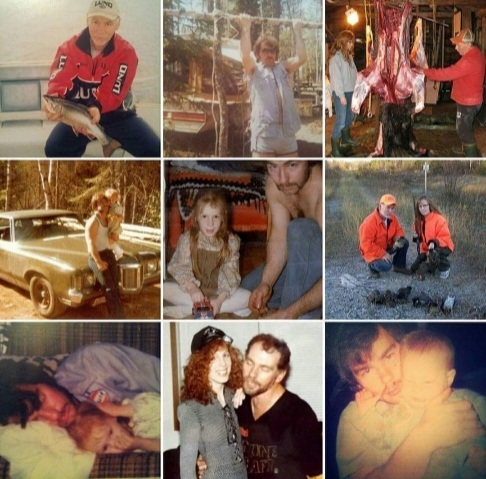 "It was a slap in my face. This was my dad, he's supposed to live forever because he was the toughest guy in the world I've ever known," says Amanda Lynn.
"Dad was cool and positive about his diagnosis. He always told us not to worry about him. He had his gruelling bouts with chemo and radiation treatments."
Miranda redesigned her home to make it wheelchair accessible for their father, by opening the bathroom and making a ramp outside, to begin with.
"My sister was with him 24/7. She took him to all appointments, giving all the homecare she could provide. She had to be very strong and was. Miranda had not stopped taking care of Dad until the bitter end, as she felt it was her role and responsibility," Amanda Lynn expresses.
Amanda Lynn has accolades, awards, and successes that she is personally proud of, and which she attributes to her father and his perseverance in life.
She received the Golden Bullet Award in 2019, for Hunting Ambassador of the Year. "It was presented to me at a trade show in Toronto called Taccom. There were 450 of the utmost important gun and firearm representatives in front of me, while I was in the spotlight on stage," she says.
"My son, Mackynzie and my sister attended this affair. It was very emotional, including Miranda shedding happy tears for me. It felt as though everyone in that room, at that moment, was there for me. I felt like I was at the Grammys!" she exclaims.
Amanda Lynn remembers winning the Golden Bullet Award as one of her most memorable and humbling moments she has experienced.
In 2021, she was presented with the Jeremy Reed Courage Award. She also received and proudly accepted the Reader's Choice Award, for her clothing line "Just Hunt"– in five different categories.
Sadly, in September 2021, they had received the news that their father's tumour was inoperable. Using laparoscopic surgery, the tumour was found to have covered a large area, where Alexander would need a neck brace.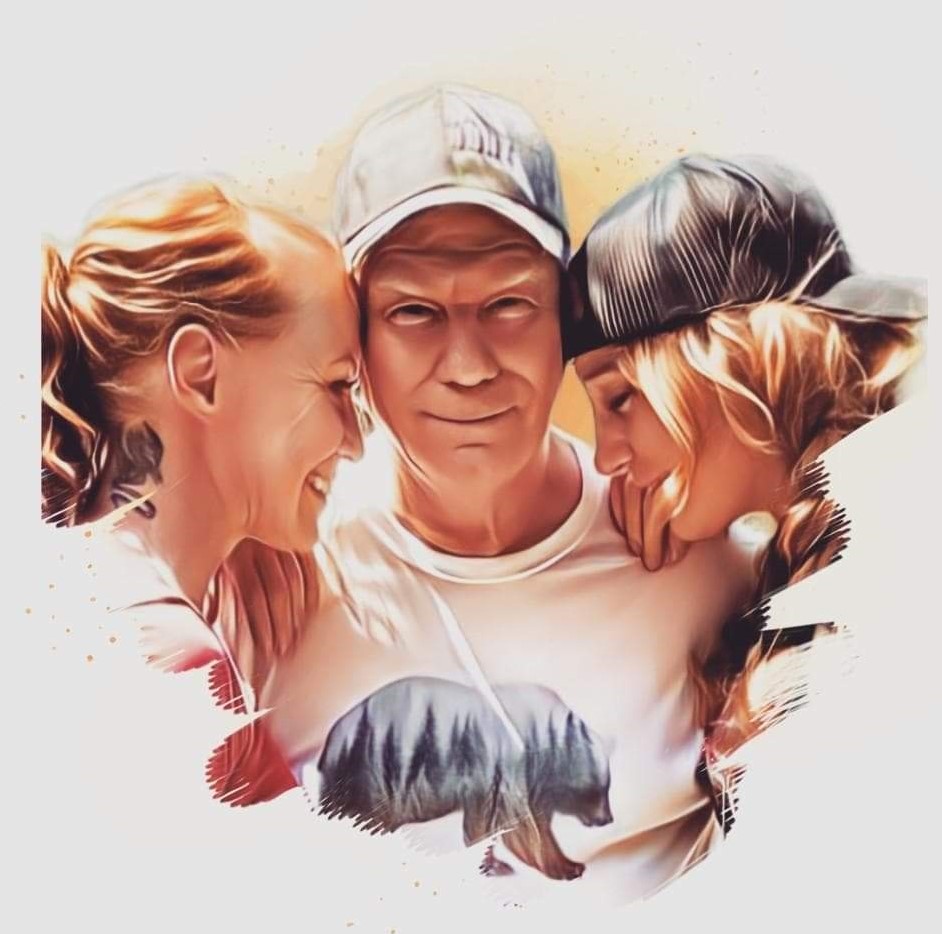 "Miranda waited until the Toronto Sportsmen's Show in March of 2022 was finished on Monday. She then called me and told me I needed to come home immediately. Dad had said on the Friday before he sensed he was done. Once the quality of life is not there, that's when it tends to go south quickly," Amanda Lynn says. "I was spared the devastating news so I could enjoy some time in a personal spotlight. It's incredible to have that kind of love and support."
Amanda Lynn found the steady progression of her father's disease very difficult to understand and deal with throughout the journey. The grandchildren made it a priority to see Alexander, never knowing if there would even be a "next time".
"I couldn't believe what Miranda was dealing with, and to hear my dad scream in pain. She was very protective, not only of Dad, but for the entire family. She hid her emotions to save ours," she states.
Alexander Mayhew passed away caused by his brain tumour on March 25th, 2022. As Amanda Lynn has hoped and worked extremely hard for, Alexander's legacy continues to touch lives worldwide.
Her father's condition led Amanda Lynn to Brain Tumour Foundation of Canada, after being connected to a colleague for fundraising opportunities. She started with a 50/50 draw on her birthday and was able to give back to the brain tumour community.
"It's about bringing awareness to what's happening when people are on their journeys. The more people you interact and fundraise with, helps develop a support group. You're going through the same thing," she states.
Over the past 4 to 5 years, Amanda Lynn has created and designed a clothing line called Bear Strong, symbolizing the robustness and resilience of the animal. She had designed a couple of Bear Strong zip-up hoodies especially for her father. Unfortunately, he was never able to wear them but loved them, especially what they represented to him.
"It takes inner strength to be dedicated. Having other people believe in it can help them endure their medical and emotional ordeals they are facing," she says.
Lisa is a breast cancer survivor whom Amanda Lynn met at the post office. "I gave her my bracelet which had been engraved with the quote, "BE REAL – BE STRONG – BE YOU," she says. "I also made her a pink Bear Strong hoodie, and the "O" in the logo represented the breast cancer ribbon. She said she wore that sweater to every chemo treatment that she was prescribed." Lisa surprised Amanda Lynn by coming to Range Day last October, cancer free.
"People will interpret "strong" in their own way. Everyone needs to draw strength differently, for whatever battle they're enduring," Amanda Lynn advocates. She has recently received an email, that there are some women in war-torn Ukraine wearing her Bear Strong hoodies.
Both sisters are coping with their father's loss the best they can, given their circumstances.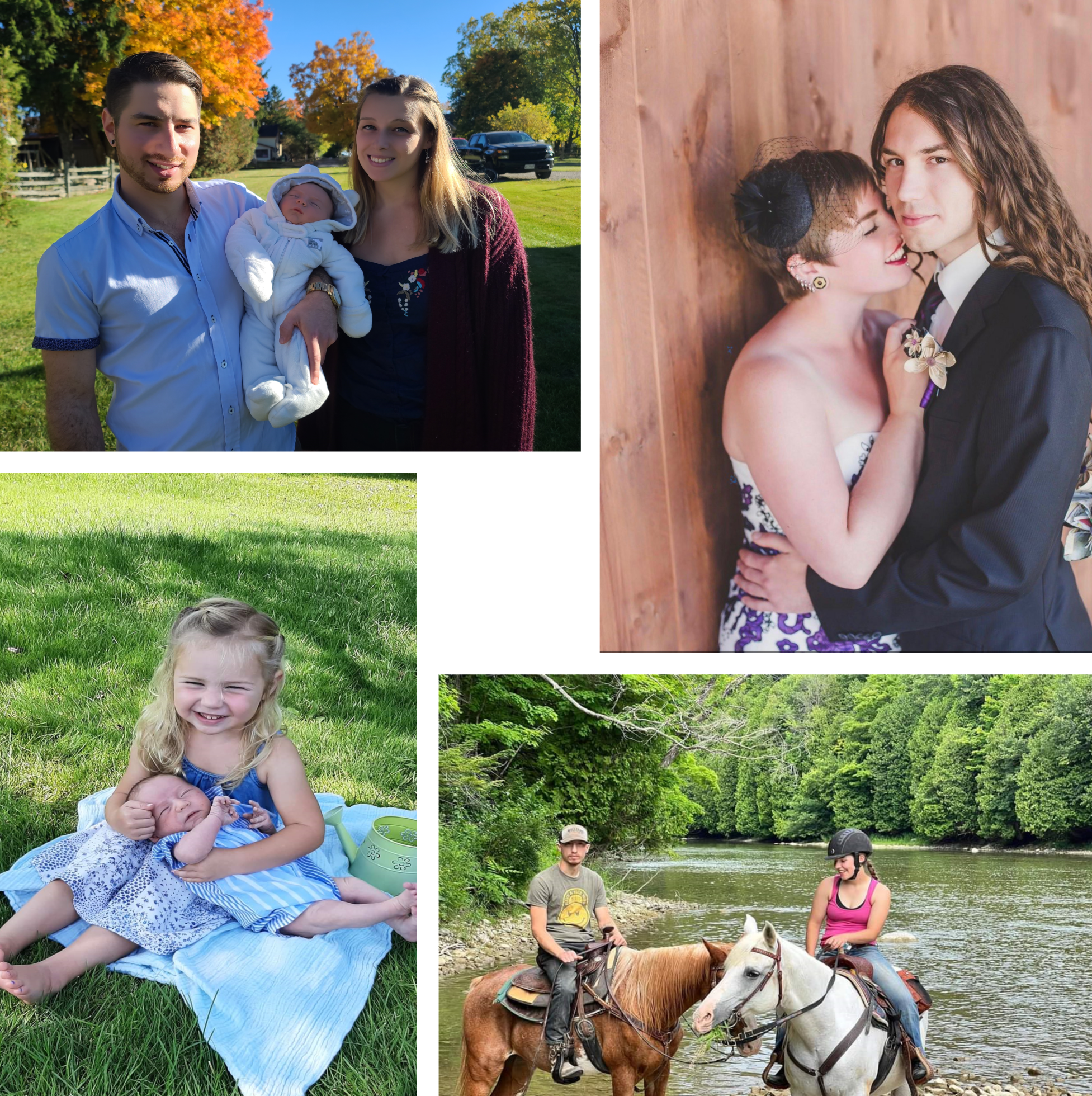 "Here I am now. I get to travel; I get to meet people. I'm doing OK," expresses Amanda Lynn.
Her sons are all grown up and have their own families and successes.
Logan and Tami married in 2015. Logan is a successful musician and Tami is an accomplished photographer. Brady and Brittany live on a hobby farm, with their two children Chloe and Carter. Brady hunts often and is featured on THAT Hunting Girl each season. Mackynzie and his lovely girlfriend Monika reside in farm country, where Mackynzie is following in his grandpa's footsteps as a heavy-duty equipment mechanic. Monika is a fabricator and welder. The pair have a passion for raising and riding their horses.
"They are all independent, responsible, healthy, and successful. I couldn't ask for much more than that. I am proud of them all," praises Amanda Lynn. She is extremely grateful for the support of her family, the community, and my best friend Jenny. "She has travelled with me through the entire thing."
"Miranda wishes to turn her grief into goals for the future. She is currently participating in the top strong women of CrossFit. She stands at 5'2" in stature and was able to successfully lift 300 pounds. She's coming back to life and she's a CrossFit coach. There's a lot of strength in that little thing," marvels Amanda Lynn.
After her son's 12th birthday, Miranda has become very interested in hunting.
"She and her husband just received their licenses last year, so they are out right now! Everybody is getting involved it appears, including my baby granddaughter Chloe, who loves turkey hunting," Amanda Lynn smiles affectionately.
Amanda Lynn is extremely proud to pass down her years of experience to her sons, nieces Kass and Annelise, nephew Tristan, and grandchildren. She wants to continue educating people about the great outdoors and all it has to offer when it is treated with respect and dignity. She hopes to acquire her own lodge in the future.
"It's been a long-time dream of mine to have a place where people can come in to stay, play and learn– everything under one roof!" she exclaims.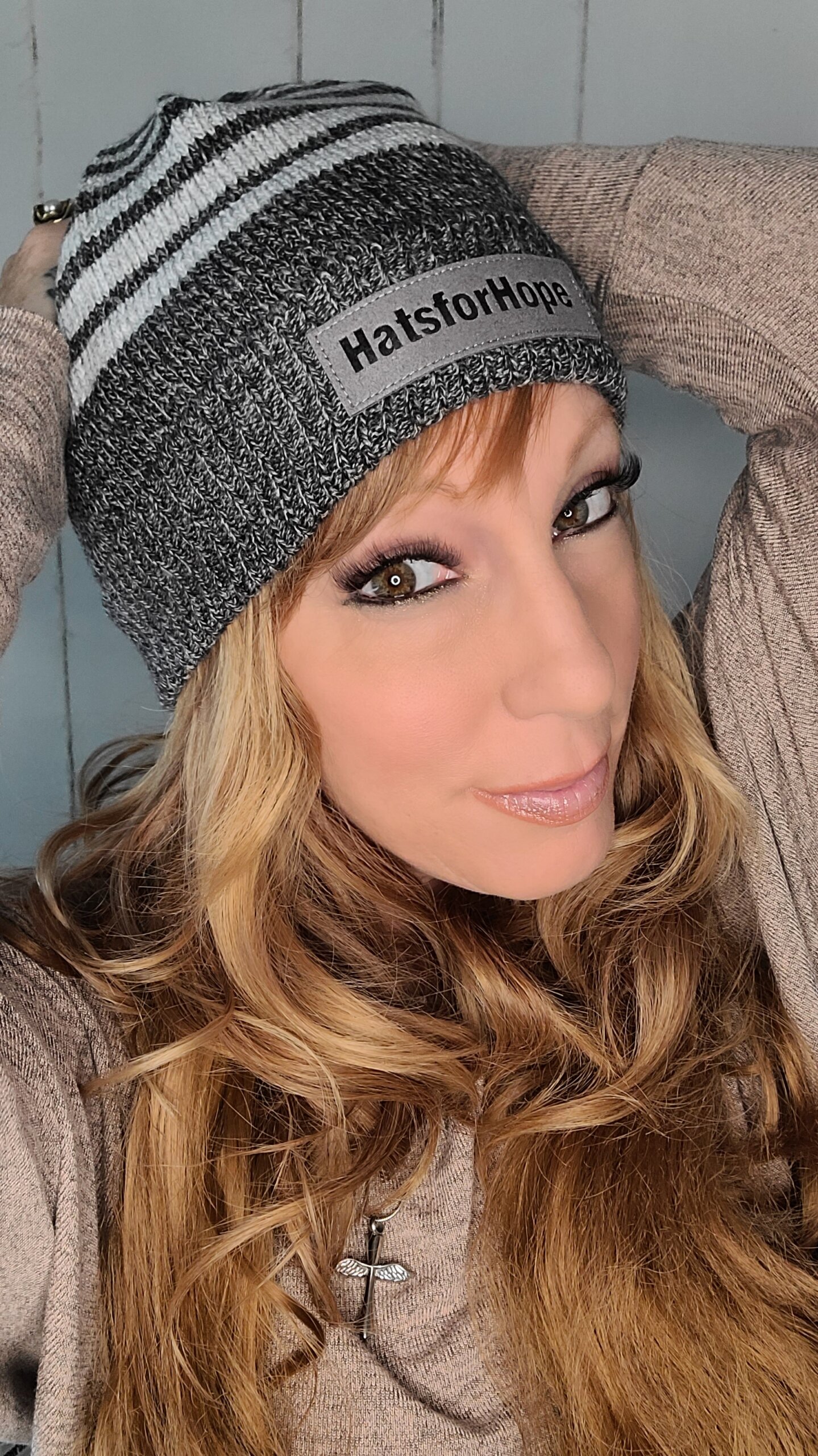 "I enjoy helping and educating others. I take a lot of people hunting that have different illnesses, where others may turn them down because of that. I like to give people opportunities."
Amanda Lynn is a supporter for the "Hats for Hope" campaign and continues to do charitable work for Brain Tumour Foundation of Canada. She wants to raise awareness and give support to the brain tumour community, in the hopes for a cure to end brain tumours.
"When you're first starting out, don't get discouraged. Just the fact you're making the effort to help other people and share your experiences. That's a big enough start, and you can always progress from that," she encourages.
For Amanda Lynn, hope is inspiring– living, learning, and extending family.
"Tomorrow is never promised, but hope is an opportunity. You don't want anyone else to feel pain, and you hope that nobody goes through that," she states.
She encourages people to make the most of their stories and memories, staying humble and true to their roots.
"Be real. Be strong. Be you!"
On behalf of Brain Tumour Foundation of Canada and the brain tumour community,
Thank you, Amanda Lynn Mayhew!