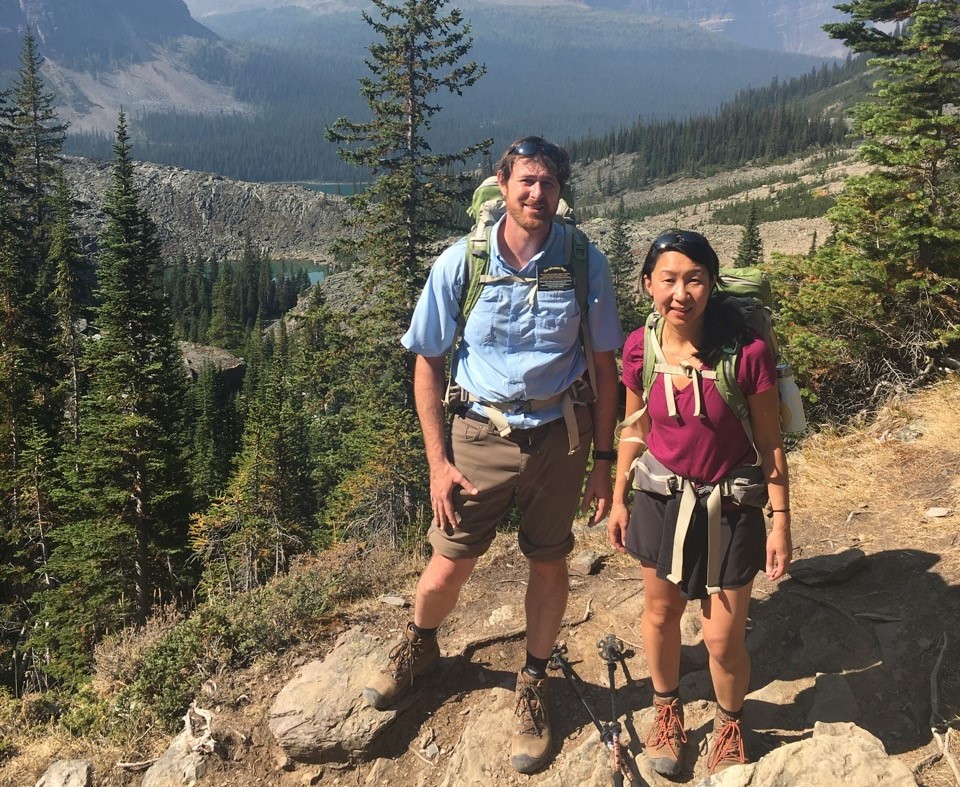 The Journey to Dave's Brainiacs
Dave Robertson's profession is in the agricultural and farming sector as a sales Manager for Bayer CropScience Canada. "I look after sales for seeds like corn, soybeans, as well as the products to help them grow and flourish for consumption. We all need to eat healthy. Health is our greatest wealth," he smiles.
On May 19, 2015, Dave was diagnosed with a grade 3 Hemangiopericytoma brain tumour which was located behind his left eye. His life was about to change instantaneously with a huge impact on his future.
"I've never had a serious illness, and I never had expected this to be a long process as mine was fairly straightforward," he explains, vividly remembering his panic upon initial diagnosis.
"When I was admitted, I worried about how we were going to pay for this. Would we need to sell the house? I was so disoriented at those moments in time, not thinking that I lived in Canada, and this was going to be covered. You become more thankful for where you live." gratefully expresses Dave.
Dave was connected to Brain Tumour Foundation of Canada when he was given the adult patient handbook, through his medical team at University Hospital, in London Ontario.
"My surgeon, Dr J Megyesi even wrote all his notes regarding the surgery in my handbook to help ease any confusion of my situation. I am appreciative and grateful to my surgeon for writing things down ahead of time in this handbook." Dave says.
"I found the book to be an amazing resource. I hadn't met anyone directly at Brain Tumour Foundation of Canada at that point. I felt that was my main contact to the brain tumour community. I certainly read the extensive material thoroughly. They are giving support to individuals, research and a hope to end brain tumours. That touched me deeply." he expresses.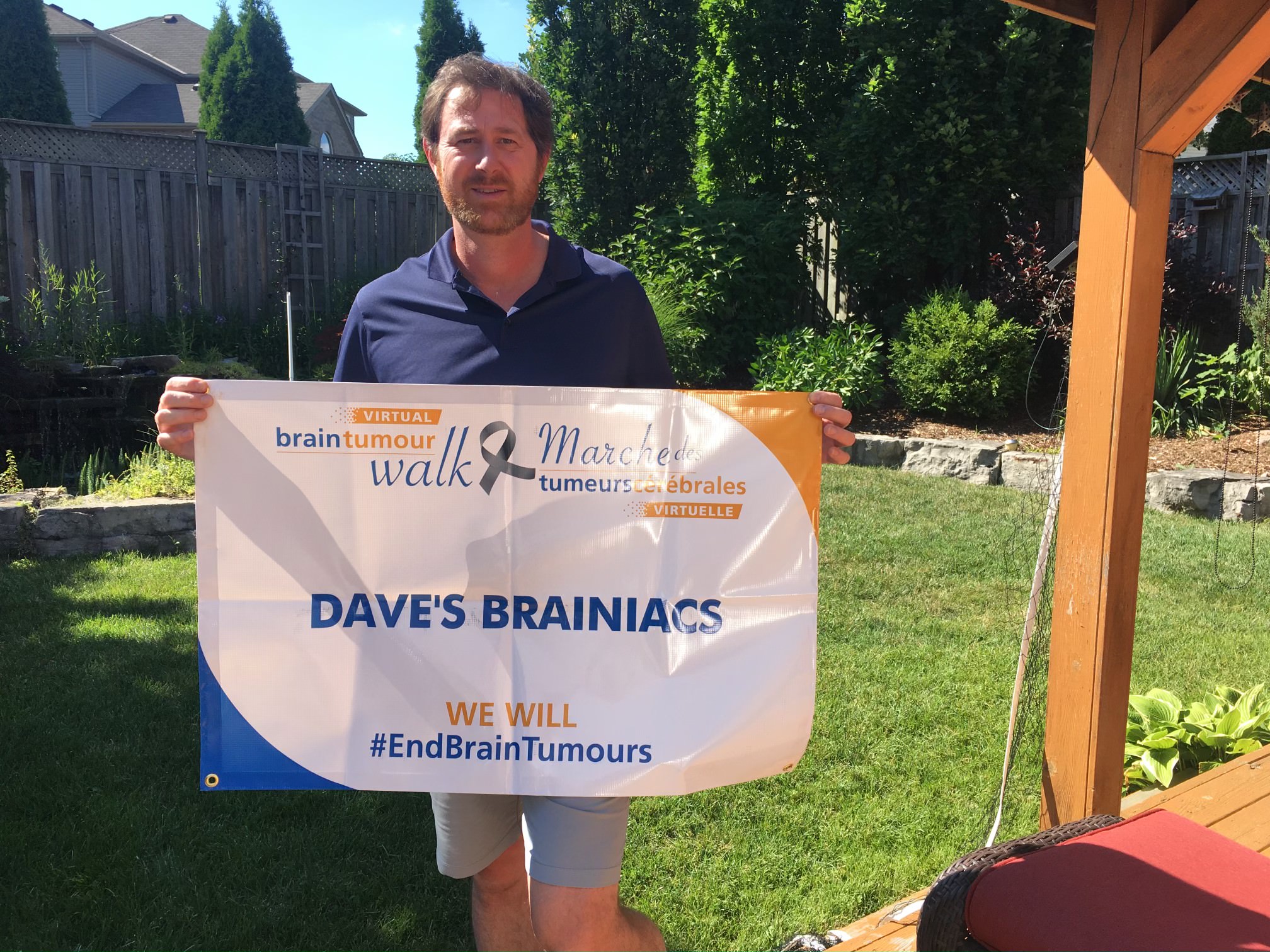 Soon after his treatment, Dave called Brain Tumour Foundation of Canada wanting to volunteer, and generously donate his time and wisdom within the brain tumour community. He was directed to a colleague who is involved in the BrainWAVE pediatric program, for families affected by brain tumours. He continues to volunteer in this group to support children and families affected by a brain tumour.
Although he did not physically participate in the London Brain Tumour Walk event of 2015, as it was shortly after surgery, Monday, May 25, 2015, he dutifully watched. He started walking the next year, after his treatment was complete. He describes one of the biggest barriers in his journey was having to have patience.
For six years, he has also been an active participant in the annual Brain Tumour walks in the city of London, Ontario, with his team Dave's Brainiacs. He describes the experience as "still overwhelming each and every year". "You know, I remember just being there when it was in Victoria Park. I was so overwhelmed with how many people there are affected and coming out to share their stories and support for each other."
"For a charitable walk there's a lot of tears and emotions, as we all have this commonality," he says, amazed at the amount of support that is present at these special events.
"Your employer may often be someone who can be approached, as it's for an amazing cause. I wouldn't be shy in asking anyone, and it is my pick of a charitable donation." he recommends, having taken the initiative to reach out to family, friends, neighbors, and coworkers.
"It was about two years ago, and we called him Uncle John. He had a brain tumour, and said, 'Don't worry. I remember David's story and I have Dave with me and if he got through it, so will I'. I am in disbelief that someone thought of me as a role model during their personal traumatic experience. That always hits me a fair bit when someone says that. You only live once, so be kind to each other," Dave deeply expresses.
Today, Dave is 44 years young and seven years post-treatment. He enjoys being outdoors with his family and friends. These activities include cycling, riding his motorcycle pretty much anything on 2 wheels. He is passionate about barbecuing combined with his gourmet outdoor smoker.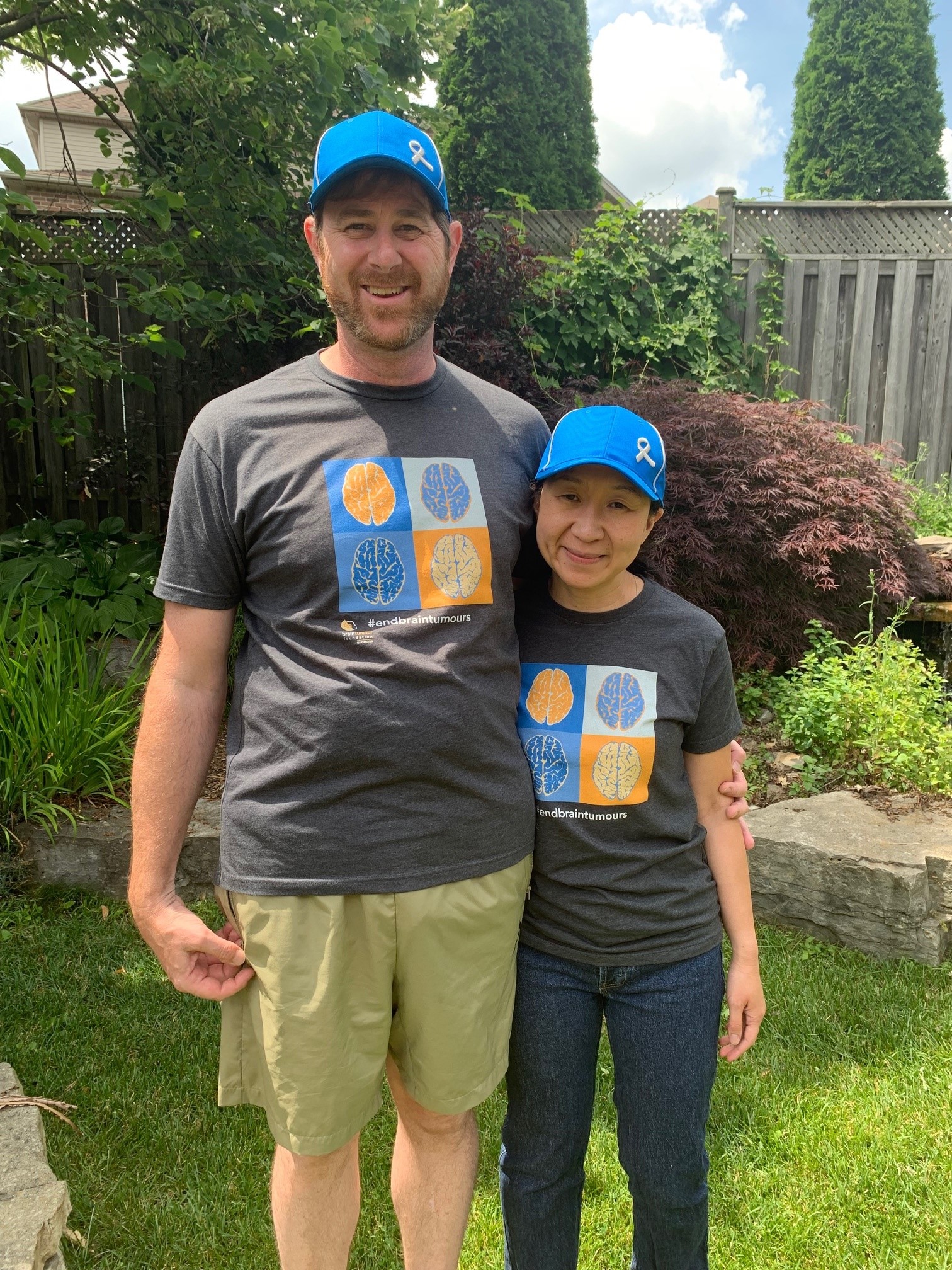 His loving wife, Seng and his two amazing daughters have been a key factor in his positive recovery and their bond is inseparable. "I have a great family; they keep me motivated, busy and we all receive an education. My parents have been a major influence in my life because of a wonderful upbringing during my childhood. I have been able to recover from a major brain tumour and be relatively 100% functional daily," he states proudly.
"Every day is a little more memorable than it used to be. It's amazing. I don't take life for granted on my journey. This allows me to treat people with kindness including others that get upset with someone else for randomness," says Dave.
For Dave, hope is conceived in many ways. He hopes that sometimes you're ideal, looking and wishing scientifically and dreaming a bit sometimes, but also moving forward in the right direction."
"Life all in all is awesome. It's been a good journey, and I hope it keeps going for a long time," he expresses with a smile.
On behalf of Brain Tumour Foundation of Canada and the brain tumour community:
Thank you, Dave Robertson!