2020 Volunteer of Distinction – Dayna Magnuson of Whitehorse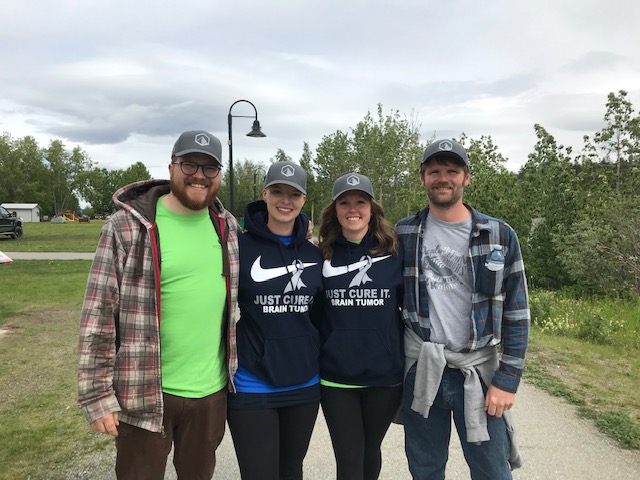 Dayna Magnuson opened up new territory, literally, for Brain Tumour Foundation of Canada's Brain Tumour Walk program. Even as she was facing her own diagnosis of brain cancer, Dayna laid the foundation of the very first community brain tumour walk in Yukon territory in 2018.
Brain Tumour Foundation of Canada is proud to recognize Dayna with a national Volunteer Distinction Award for her outstanding efforts to raise awareness of brain tumours and rally her community.
Her strength and motivation were evident from the start, taking on the monumental task of organization a community walk in Whitehorse, going door-to-door, person-to-person to fundraise on behalf of the brain tumour community while also suffering from the effects of her own tumour.
Because of her work in 2018, the very next year Whitehorse had its first official Brain Tumour Walk, which was a huge success in both a fundraising and community-building sense. While the 2020 walk was moved online due to the COVID-19 pandemic, it would not have happened had Dayna not taken up the cause.
For someone living with the effects of a brain tumour to work so hard rallying their local community only speaks to Dayna's strength and desire for change.
Dayna will be accepting her award virtually this year, as Brain Tumour Foundation of Canada's volunteer recognition award ceremony moved online due to the pandemic. The ceremony takes place Friday, November 20.
Brain Tumour Foundation of Canada's Volunteer of Distinction Award is given every year to volunteers who embody the spirit of volunteerism.  They are leaders and ambassadors from across Canada who give freely of their time and energy to help reach every Canadian affected by a brain tumour through support, education, information and research.