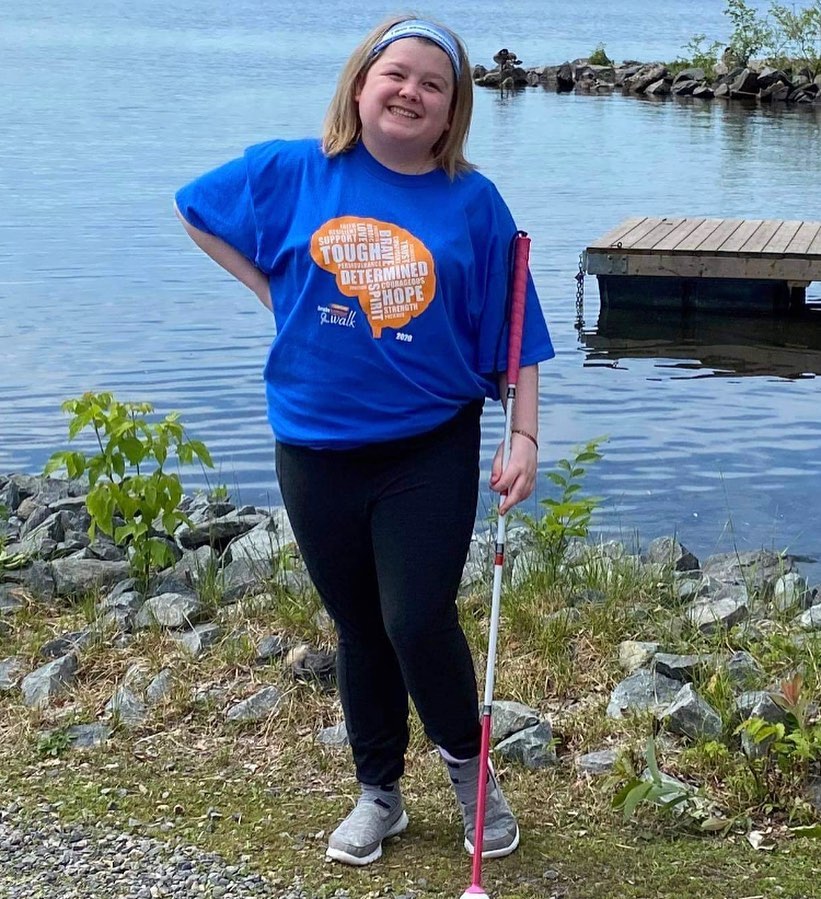 2021 Volunteer of Distinction Award – Alicia Grace
Location
Sudbury, Ontario
Role 
SUPERKIDS Committee
How did you start volunteering with Brain Tumour Foundation of Canada?  
Alicia first started becoming involved in the brain tumour foundation and meetings in 2019 and did her first in-person walk in Sudbury. In 2020 she met Danielle, another volunteer award winner who introduced her to BTFC staff member Janic. It was here she learned about our SUPERKIDS program and immediately knew it was something she wanted to be a part of. As an early childhood educator herself, Alicia who is in her fourth and final year, understood the importance of advocating for brain tumour awareness in schools. A brain tumour survivor herself, Alicia knows firsthand the importance of educating teachers and peers in schools on the impacts a diagnosis can have on accessibility and learning.
What is your fondest memory of volunteering with us?  
Alicia's fondest memory is getting to share her story on the Brain Tumour Foundation website. She knew it had the potential to make an impact on another brain tumour survivor and she was right. Since sharing her story with us and on her social media, people reached out to share their thanks and connect from around the world.  "If people are interested in helping or making an impact, volunteering or raising awareness for even a few hours a month can make a difference."
This year's theme for volunteer week is Empathy in Action. What does empathy mean to you?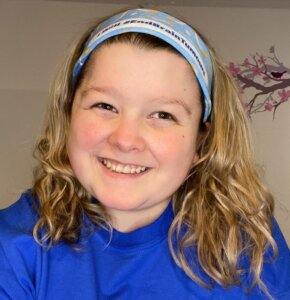 "To me, empathy is being there for someone and showing kindness no matter what. For me and through my diagnosis I have had many show the opposite of sympathy where people feel bad for me or pity me. Empathy is being the bigger person and really being there for people no matter what and through anything."
What's the best piece of advice you have given, or someone has given? 
Alicia's favorite piece of advice comes from a unique source. An avid musical fan, Alicia finds strength in four simple words from the musical Rent which states, 'No day but today'. "You have your future ahead and the past is gone, but all we can do is live our lives today," says Alicia.