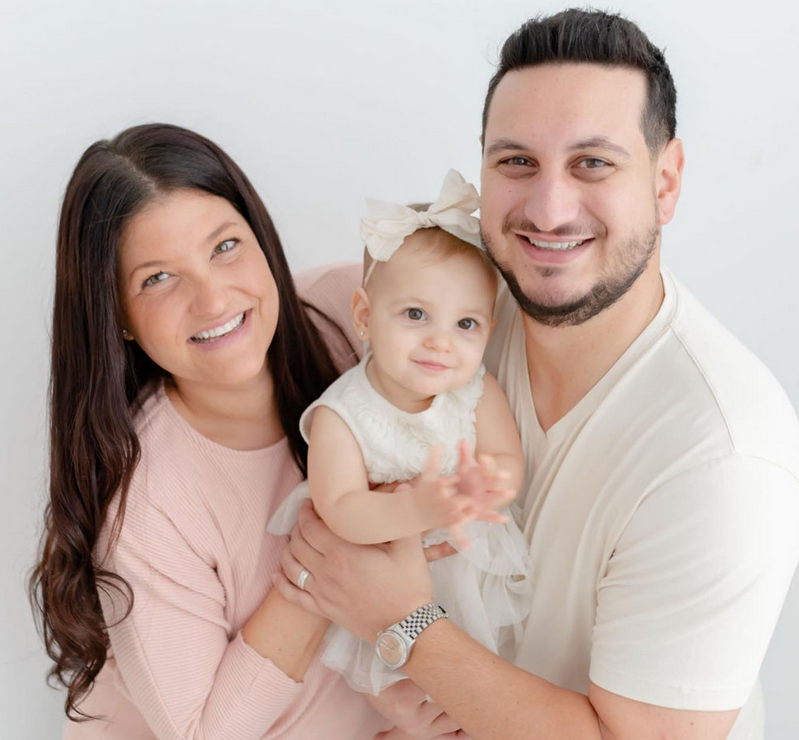 2021 David Kelly Award – Danielle Froio/King
Location
East Gwillimbury, Ontario
Role
SUPERKIDS Committee
How did you start volunteering with Brain Tumour Foundation of Canada? 
"Being a brain tumour patient myself, I first shared my own personal story of HOPE with the foundation in 2015 after my first brain surgery. My neurosurgeon encouraged me to share my story with the hope it might help even just ONE person. I can proudly say to her today; 10 years and 3 brain surgeries later, not only has my story helped many others find treatment or an earlier diagnosis but to no longer feel alone. I have become an active member in the brain tumour community through various fundraisers, walk initiatives, the SUPERKIDS program and webinars. This has allowed me the opportunity to meet so many amazing people along the way and because of this, I will continue to spread awareness for people like myself and our families battling brain tumours. Not only is it an absolute honour to be this year's recipient of the David Kelly Award, but even more meaningful receiving an award following closely in my father's footsteps."
Danielle's father is a retired NHL hockey player, who exemplified the definition of giving back. He was awarded the King Clancy Memorial Trophy; an award that is given annually to the NHL player who best exemplifies leadership qualities on and off the ice and who has made a significant humanitarian contribution to their community.
What is your fondest memory of volunteering with us? 
"Every year since my first surgery, myself, my family and my closest friends walk in the brain tumour walk. My fondest memory was our 2020 "covid walk", where I presented a cheque to the foundation for $40,600.00 from the funds I raised from a fundraising initiative I started, #TURNMAYGREY. Myself, along with a dear friend Anastasia (Angel Jewelry by Anastasia) sold over 800 awareness bracelets and raised a GRAND TOTAL of $40,600 for Brain Tumour Foundation of Canada. All funds with my choice went to the foundation for research purposes."
This year's theme for volunteer week is Empathy in Action. What does empathy mean to you?
"As a school teacher, a mother, a wife, a daughter, a sister and a brain tumour patient; EMPATHY is a very strong word. Not only do I strive to show empathy for others, but I try my very best to instill this in my students and now with my daughter. We may not always have the ability to feel or see a situation from another person's perspective fully, but I believe, the most important part of being empathic, is just being KIND. I love the quote that simply says "Be kind. For everyone you meet is fighting a hard battle."
What's the best piece of advice you have given, or someone has given?
"My social worker (who, I might add, has SAVED my life in many ways) always reminds me of the example of the oxygen masks on an airplane. You always put your own mask on first before you help others around you. This message has resonated with me in many ways – especially now more than ever being a new mom and still continuing to fight my own battles. I am no good to the people around me if I am not good myself! Taking time for me and accepting it's okay to say NO sometimes is something I have learned, am continuing to learn and now tell people in similar situations."