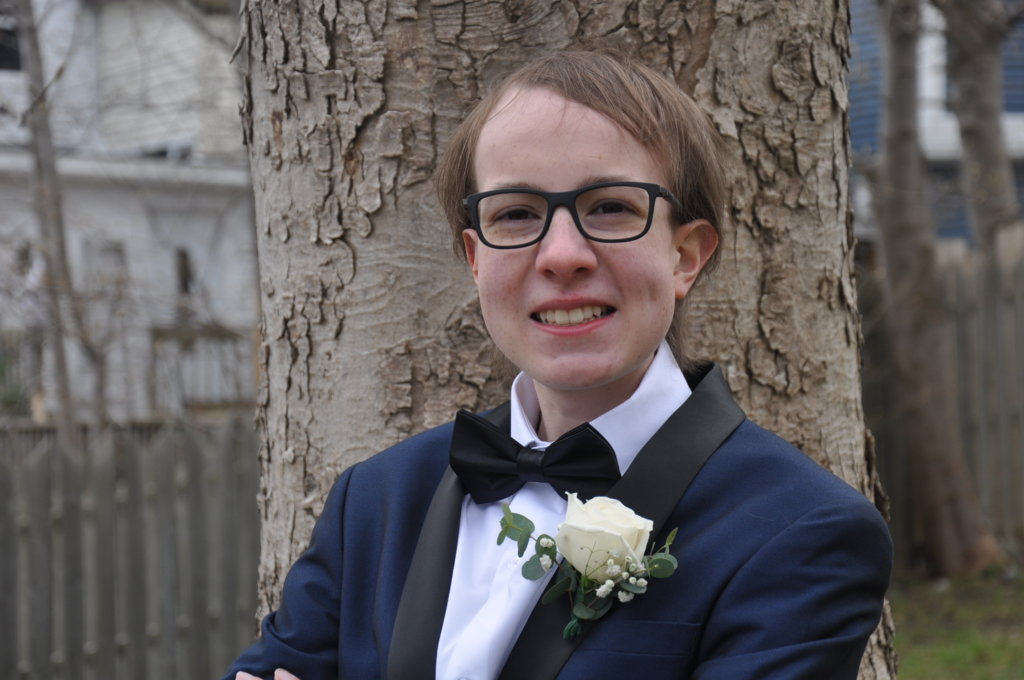 2020 Youth Education Award Recipient
Adam Pike
(St. John's, NL)
Pursuing a Bachelor of Nursing at Memorial University of Newfoundland

Diagnosed with a Medulloblastoma at age 4
Generously funded by Phyllis Retty
I am very grateful and humbled to be awarded Brain Tumour Foundation of Canada's Youth Education Award.
When I started my education in Kindergarten I was getting support from the many doctors and nurses at the hospital for a Medulloblastoma Brain Tumour.  Now, I am so grateful to Brain Tumour Foundation to support me in my next journey in life to attend university and study to become a nurse.
Having a brain tumour has had a major impact on my life. The nurses were always so kind to me and inspired me to become a nurse so I can help other children who are going through similar experiences.  I am excited to be accepted to the Bachelor of Nursing program directly from high school for the fall of 2020.  This award will allow me to concentrate on my academic studies and be able to continue to volunteer and help other children affected by childhood cancer.
May 2021 Update
I have just completed my first year of Nursing.
Although my first year of University was not what I thought it was going to be due to COVID-19, I thoroughly enjoyed my courses. I especially enjoyed my clinical placement where I had the opportunity to gain valuable experience in a long-term care facility. The Youth Education Award generously funded by Ms. Phyliss Retty provided me with the opportunity to focus on my studies full time without the worry of working during the pandemic.
I am looking forward to working as a personal care attendant this summer as well as completing a couple more courses for my degree. After attending Camp Delight for many years, I am also hoping to volunteer this summer, and many future summers, as a counselor.
Thank you again to Ms. Phyliss Retty and Brain Tumour Foundation of Canada