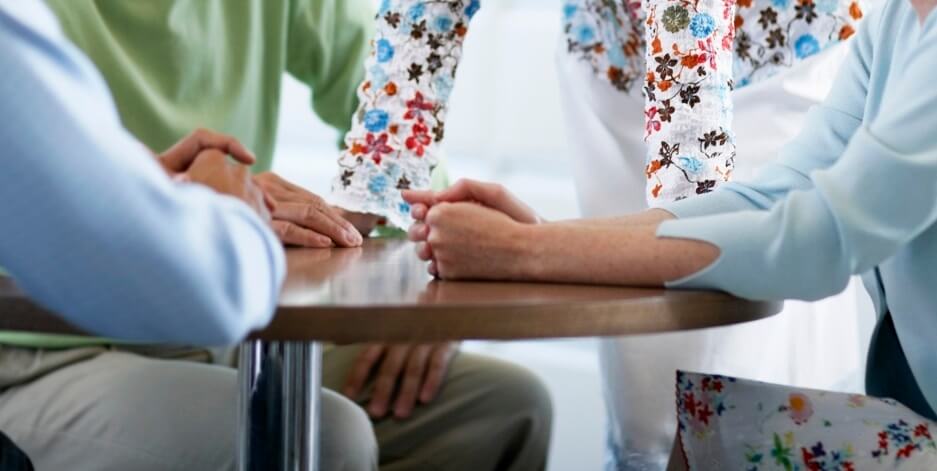 NOTE: In response to the COVID-19 pandemic, many in-person support groups have been suspended or are meeting virtually. Find your city/region below to see what virtual options are available to you.
Brain Tumour Support Groups are a valuable opportunity for people living with a brain tumour and their loved ones to share experiences and gain peer support in a safe and relaxed atmosphere.
"I belong to a support group. I find it very encouraging and appreciate being able to be real there – not brave like I feel I must be for my husband and children…" ~ Melissa.
You can share experiences, pass on knowledge and gain peer support in a confidential and relaxed atmosphere at a monthly adult Brain Tumour Support Group. Anyone affected by a brain tumour (survivors, patients, caregivers and loved ones) can attend, and new members are always welcome. You are welcome to attend any of these support groups, regardless of where you live.
If you are looking for more immediate support, we encourage you to register for a Virtual Support Group for either  patients or caregivers or join one of our Private Facebook Support Groups. Thank you.